Hello all. I'm new to the forum so I thought I would post a short build thread of my buggy I built over a period of 3 months.
This is what it looked like the day I brought it home in September 2011.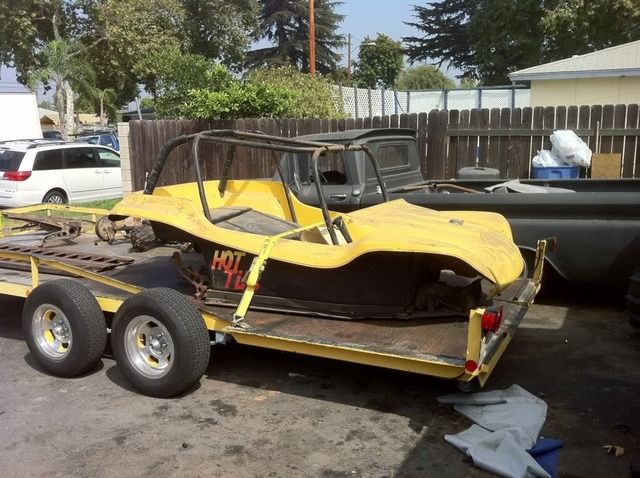 I was going to do a basic stock build but that idea was gone within 24 hours. I started out by making the front beam 6" wider. I used through rods with 2.5X1" arms and Fox 2.0 coilover shocks with 150 over 225 springs. I then bent up and welded all the tubing for the upper shock mounts. I also installed disc brakes all the way around along with rack and ptnion steering.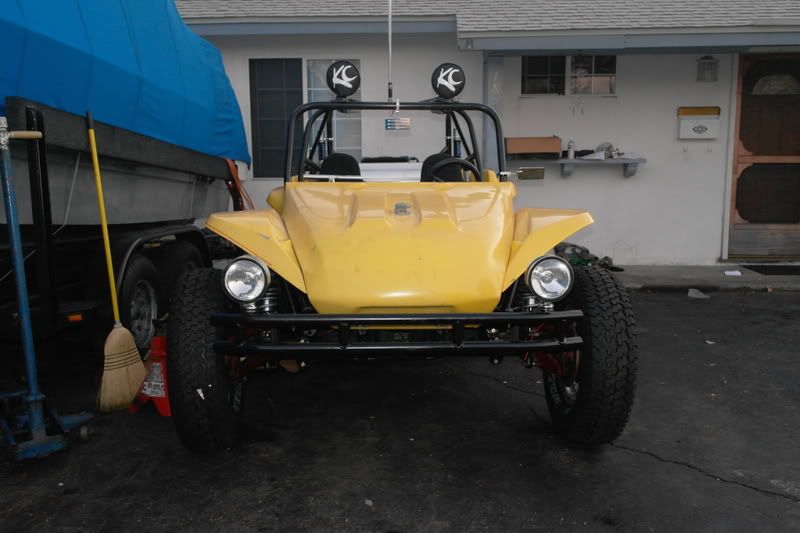 Next came time to bend and weld the rollcage and bumpers that all tie together from front to back. I also installed Racetrim suspension seats. The fuel tank was relocated to the back and an oil cooler with a thermostatically controled fan was added. I went with BTR wheels with 235/75's up front and 31/10.5's in the back. I've also got a set of 14.50 paddles for the sand. Then to help see at night, 4 55 watt HID lights were installed.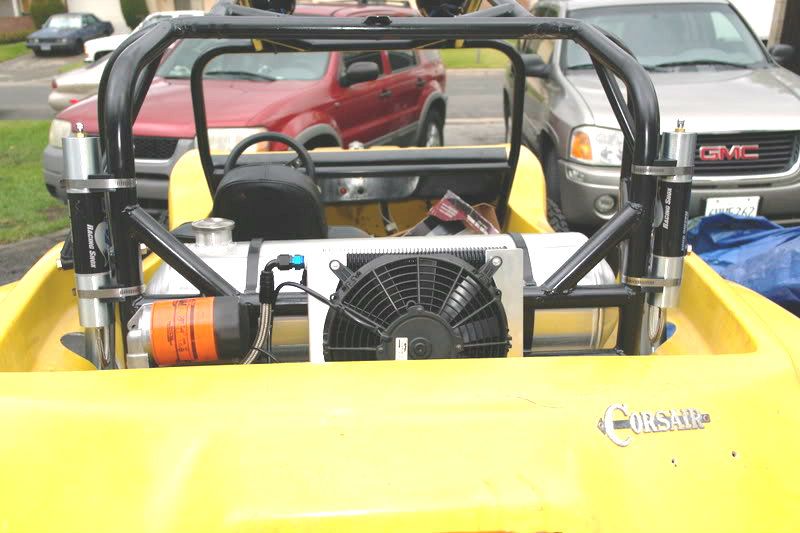 Next came some fun. Horsepower! I installed a 2275 with a T3/T4 turbo blowing through dual 45 Dellortos. The trans is a Rhino case with close ratio Weddle gears. This thing is a blast to drive!
Here are some pics of it out at Glamis over Presidents weekend 2012.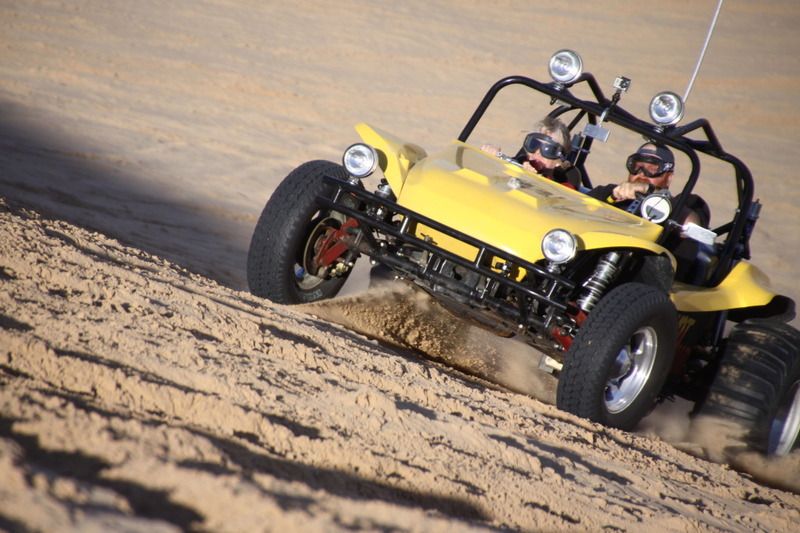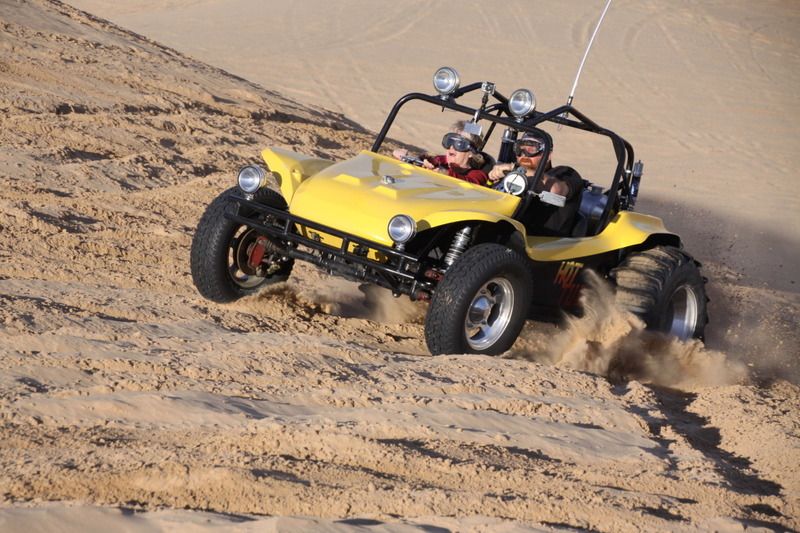 And here is the last pic. Pulling up to camp after a long fun ride.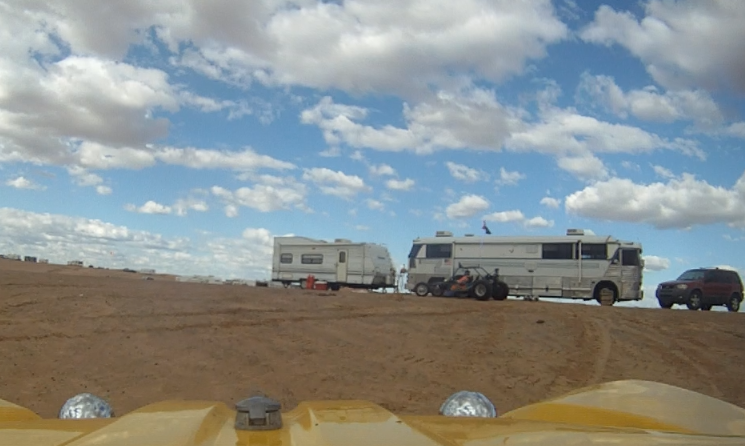 All in all it was 3 months of long nights but ended up being totally worth it.