I've always had a liking for baja bugs and the ways people each customize their own.
So I was rather excited when I recently joined up with a Victorian Rover (Scouting) Crew who raced their own in the local 'Mudbash' events.
As far as I know the car was bought as an uncompleted project, finished, and has been raced for roughly 10-15 years with the crew, but as people are constantly coming and going, each doing bits and pieces to it, it is hard to tell what is what.
I've been told it has a Kombi gearbox in it, as they are apparnetly stronger, and we have a Mitsubishi DOHC 4G15 injected engine (No turbo with it unfortunately) waiting to be put in it, apparently with an adapter plate for the gearbox.
I was wondering if anyone could give any info as to what year it might be etc, from the photos below. I know it might not be enough, but I've only seen the bug once myself, and didn't have my camera with me, so they are all photos I've scrounged from events etc.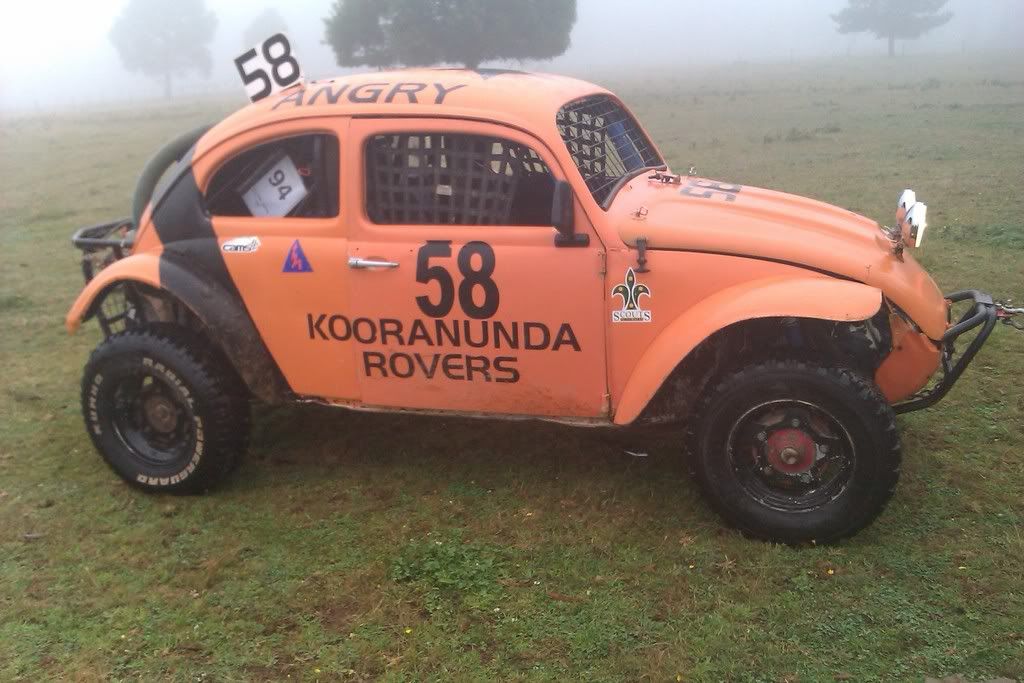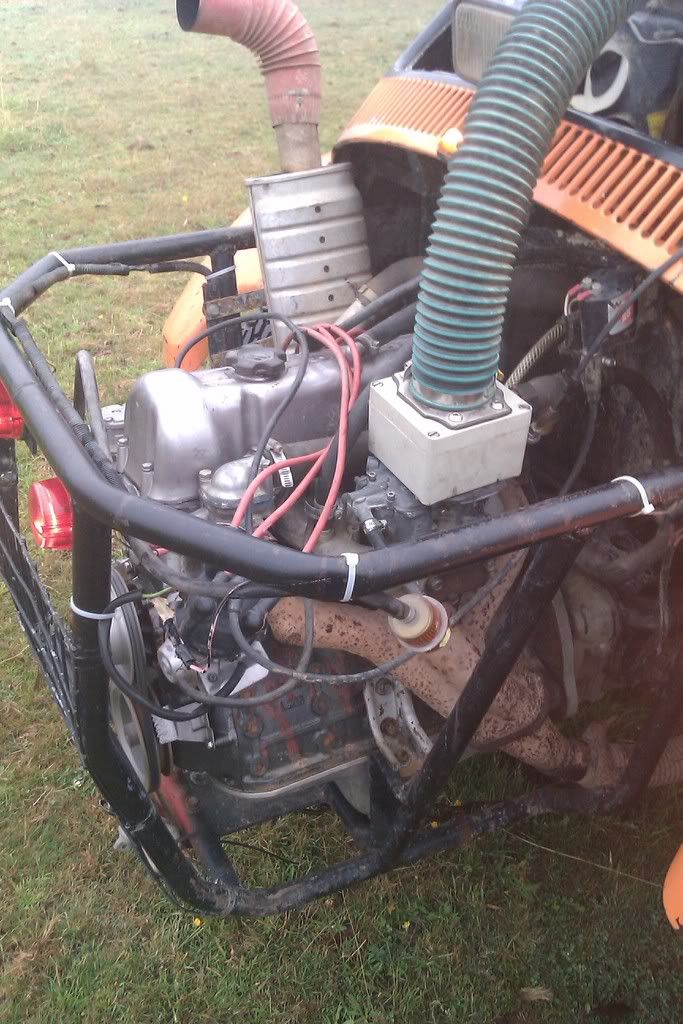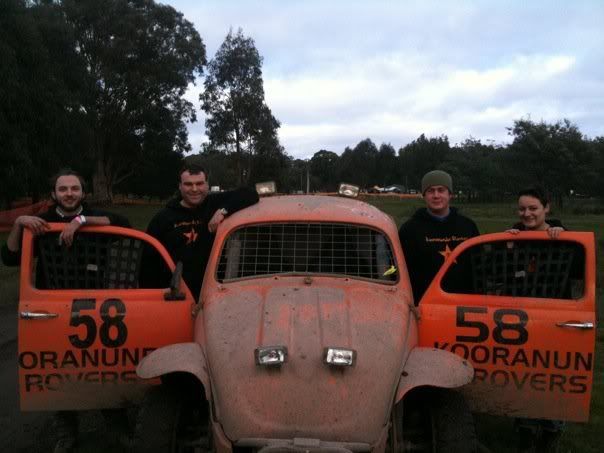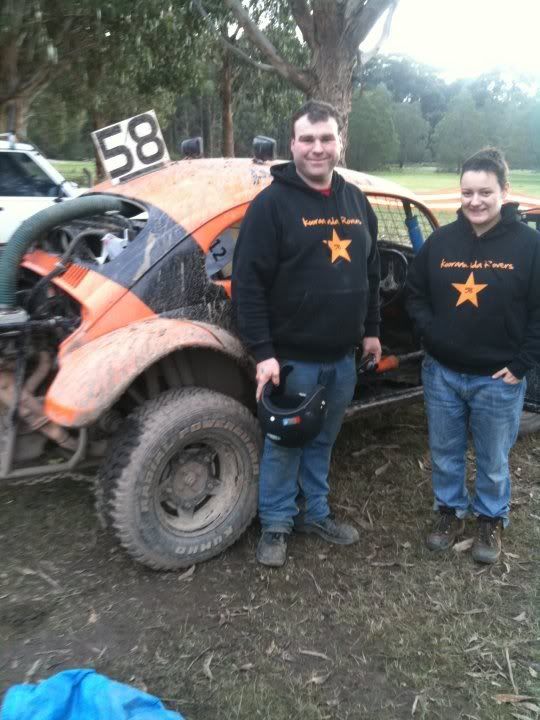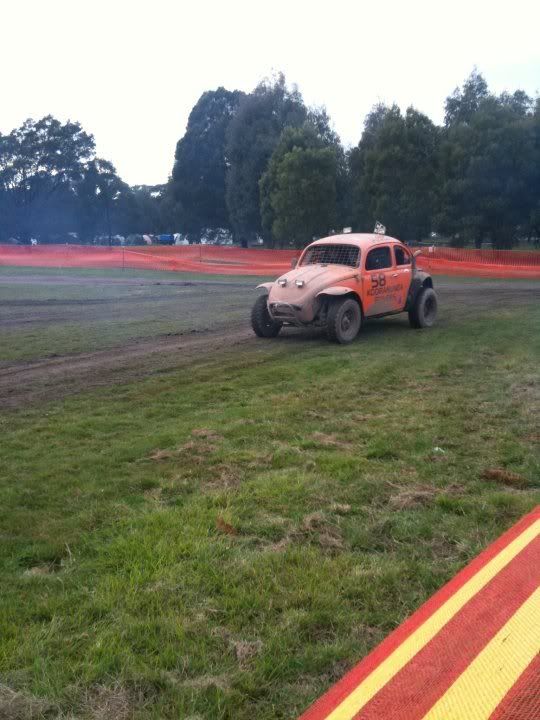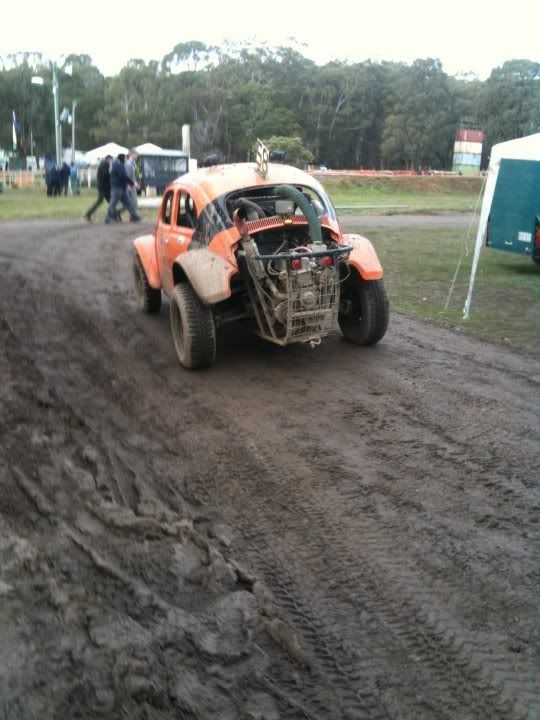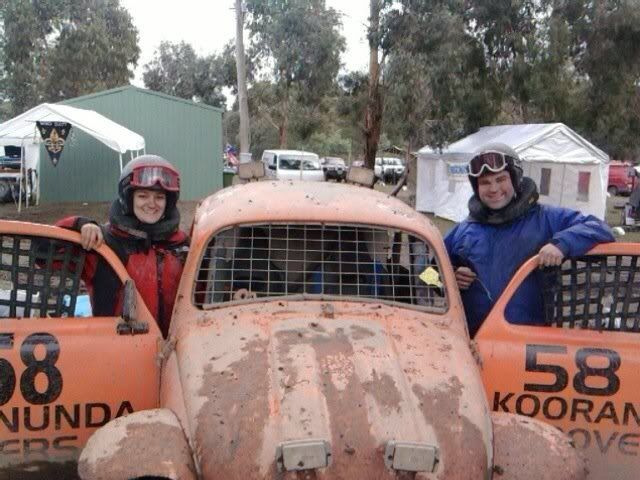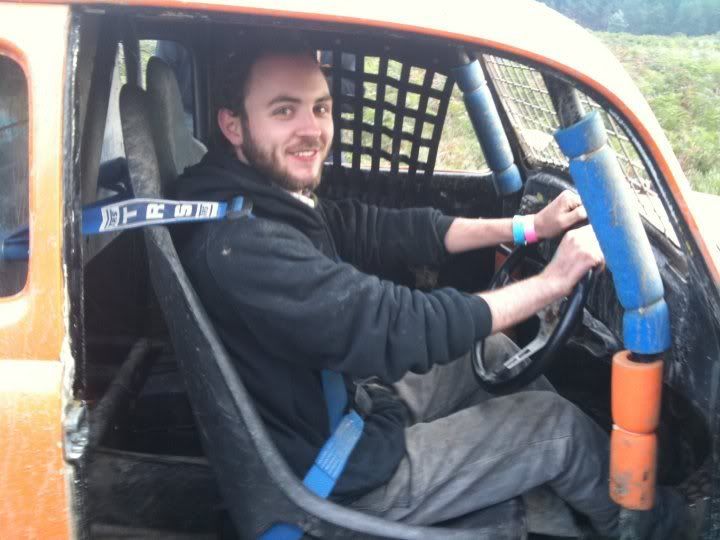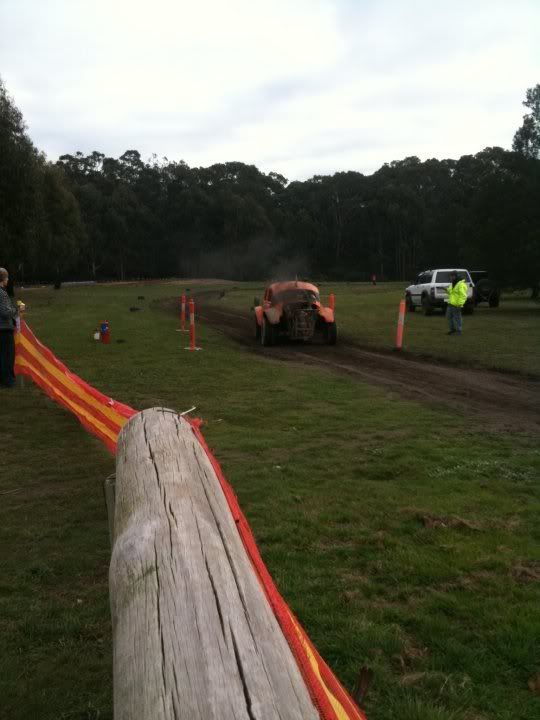 Cheers!