Well, surfing craigslist late one night brought me to an add that was very vague and noo pics.
1965 VW bug, lots of extra parts.
$500
and no contact info.
Sooo... i decided to email him, about a week or 2 passed and i kinda forgot about it.
then he replyed. i got his number and went to take a look.
He is a landlord and of of his tennants left it there a while back, and he never got around to restoring the bug(which he wanted to)
Soo. heres some picks of it.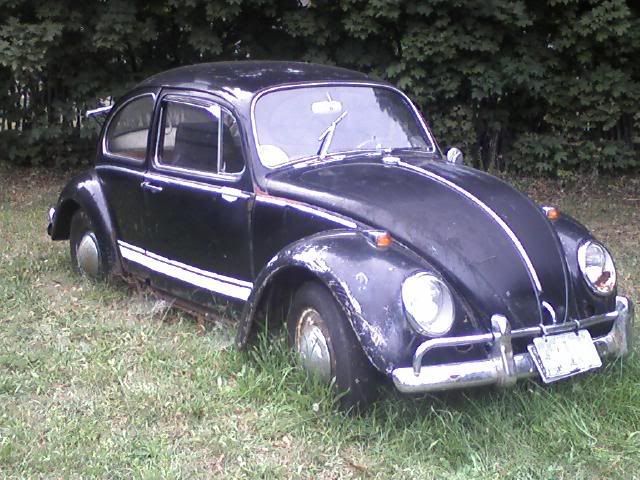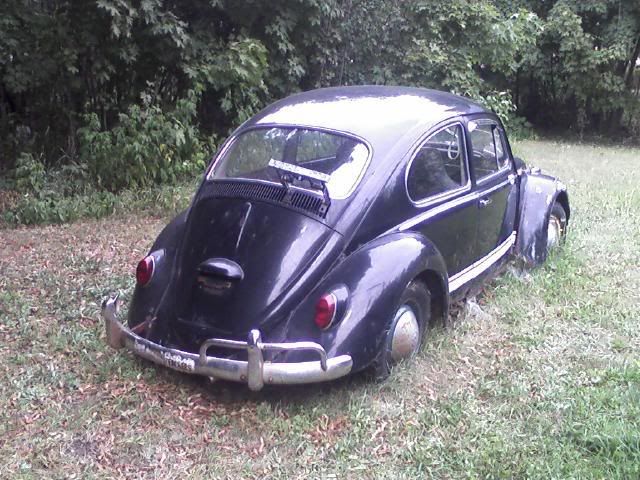 The thing is a total rust bucket, but its like a freaking time capsule!!
there was newspapers from 1975, OG jcwhitney shox still in the box in the car, interior was
perfect
it was ridicoulous.
soo i go to check whats in the barn,and.....
Tons of parts!!
boxes of em, about 20 boxes filled with parts!
and an extra swing transaxle, whole bench seat in good shape.
all sorts of stuff, to dark for pictures, and i only explored some of the boxes.
and those rims you see stacked up in front of the barn are all VW wide 5, and i think there smoothies?(can someone post a pic of a smoothie so i can identify?)
im gonna get more pics when i go back.
So the ? is, do i buy or pass it up?
i dont really have 500 right now, but i might be able to try to get this find.
what do you guys think?