well all it needed was a brace at the bottom. the top is as stable as it ever was.
so here's how the fix looks, not pretty, but it works. no more sagging door, and I couldn't knock the thing off with a hammer. lets hope it holds up.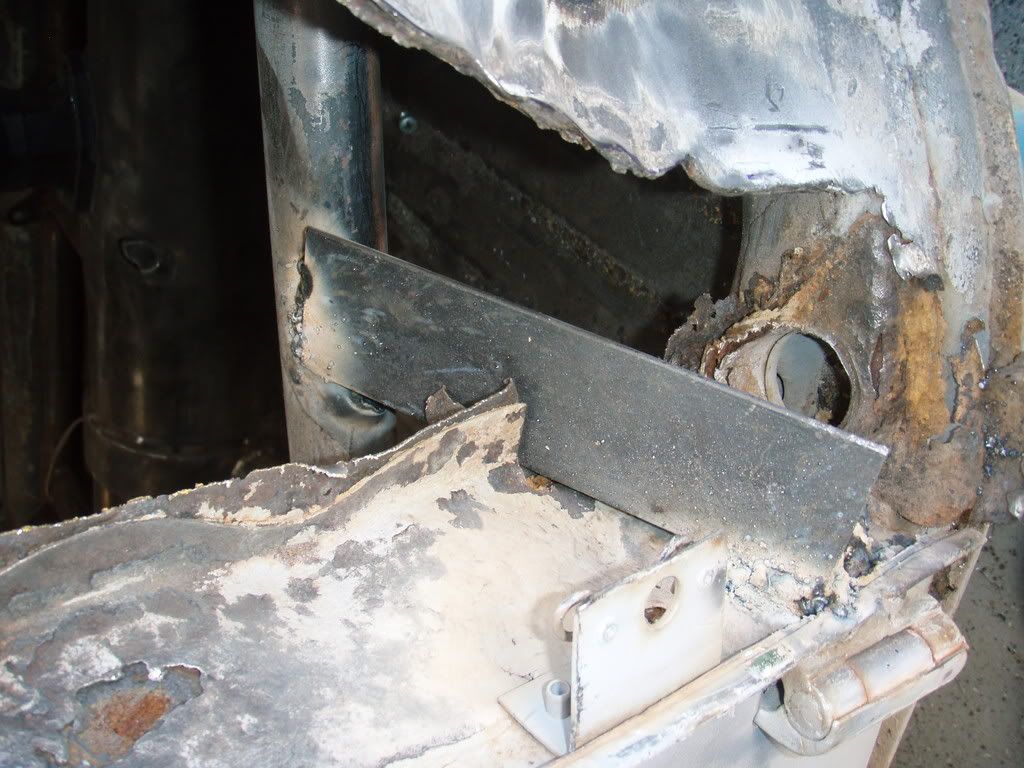 and making a template for the panel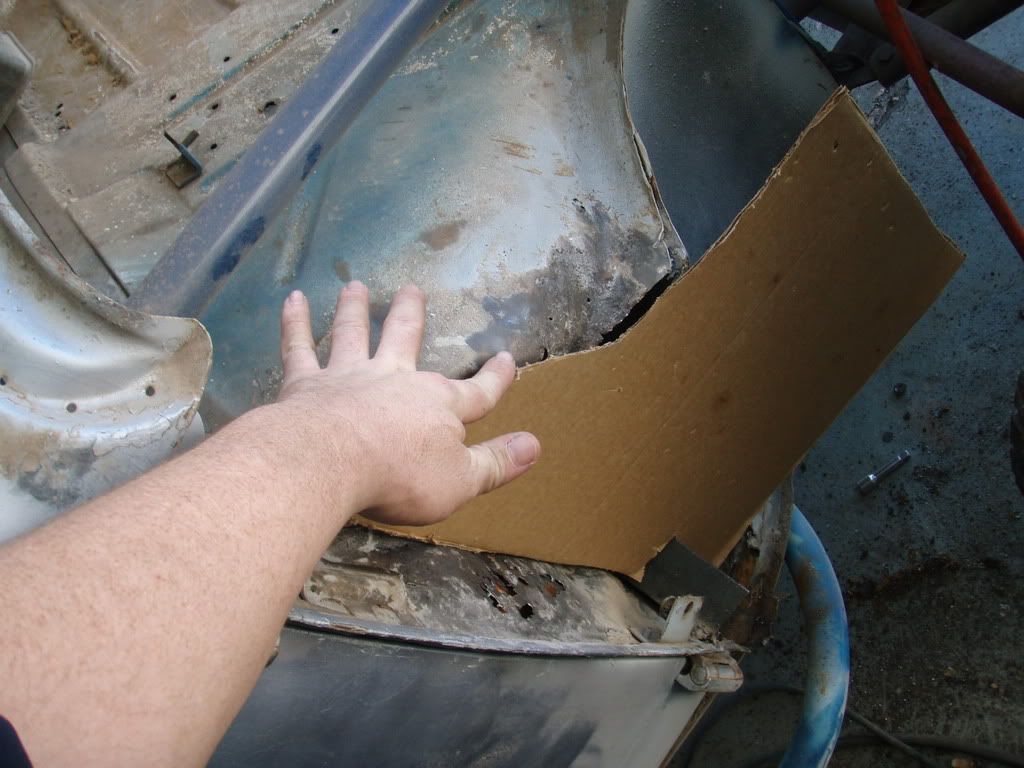 and tacked in. did finish welding it, but no more pics after I got done with it.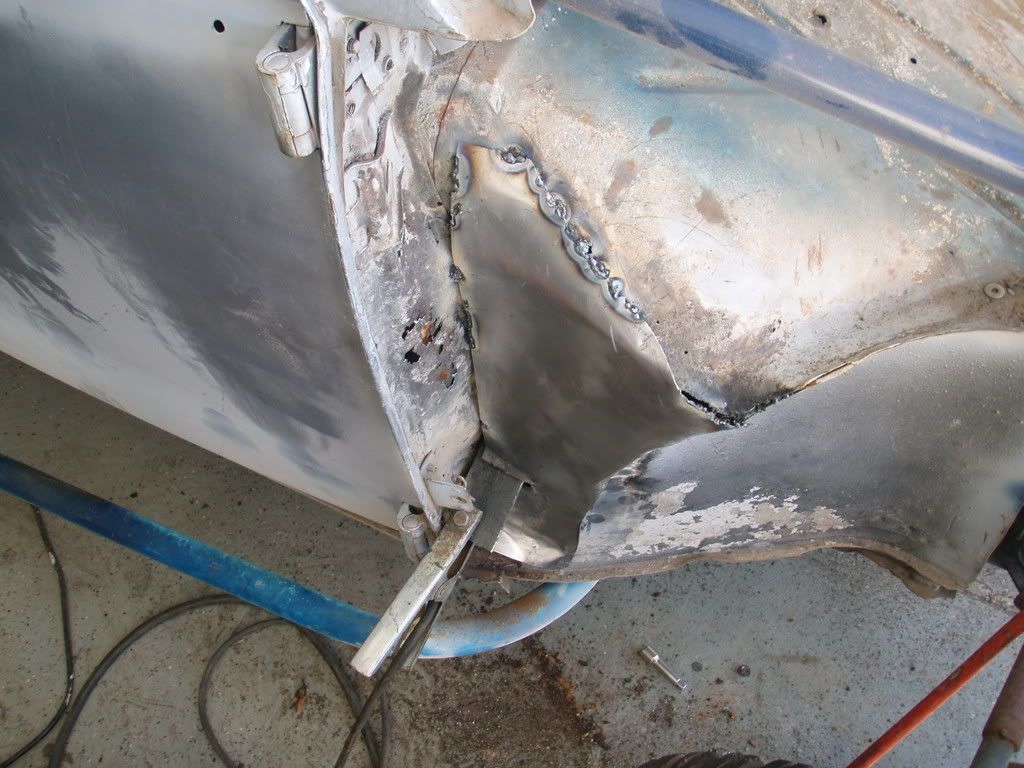 any critique of my welding skills is ok, first time I've ever welded anything together.
thanks Ken