Hey Guys,
I've been lurking on this forum for awhile, I had a sandrail a couple of years ago but sold it and moved onto quads. Now I'm back to sandrails.
Nothing special of a buggy, just a stock 1641 engine with a bus tranny on a two seater rail.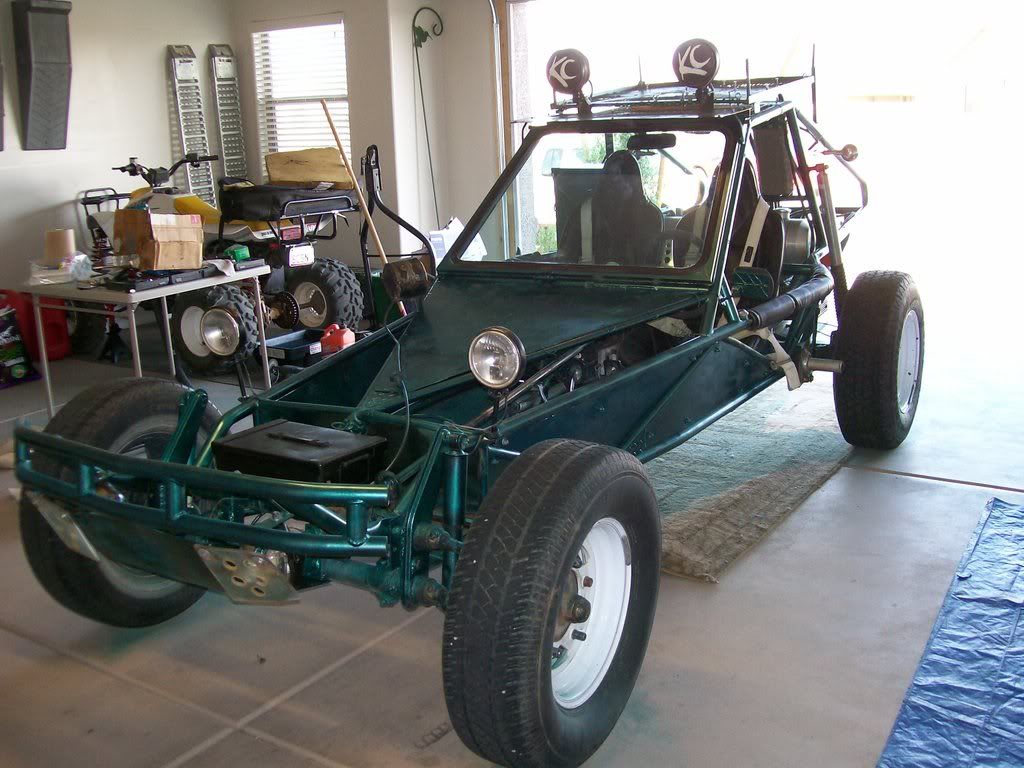 My wife and I get out for early morning rides on the weekends, I usually go out for late afternoon rides NW of Tucson (Missle Base Area, Pinal Air Park, SASCO, Avra Valley, etc.)
I do a LOT of predator hunting and I use my Rail to spot out new hunting spots.