joxracing wrote:
how did you do thtose floors on yours?
good question. I haven't even posted a picture of the floors.
Since this is a 'glass car there isn't a whole lot of structure. That became evident when I broke the car in half... twice. Instead of building it on another pan, I decided to build my own frame so the car would gain back the rigidity it lost with the body. The tunnel remains, but on each side I have a piece of 2 x 3 box beam that acts as a structural member and is tied into the rear torsion tube and the front axle. Between the tunnel and each of these beams I didn't have any floors, because I cut them out.
To support sheet metal floors, I welded-in flat bar and angle iron around the perimeter of each side (where the edges of the floorpans would be on a beetle) You can see some of the angle around the edges here, floor is held in by screws tapped into the support:
I also put in a few well-placed transverse supports under the seats and where you step into the car: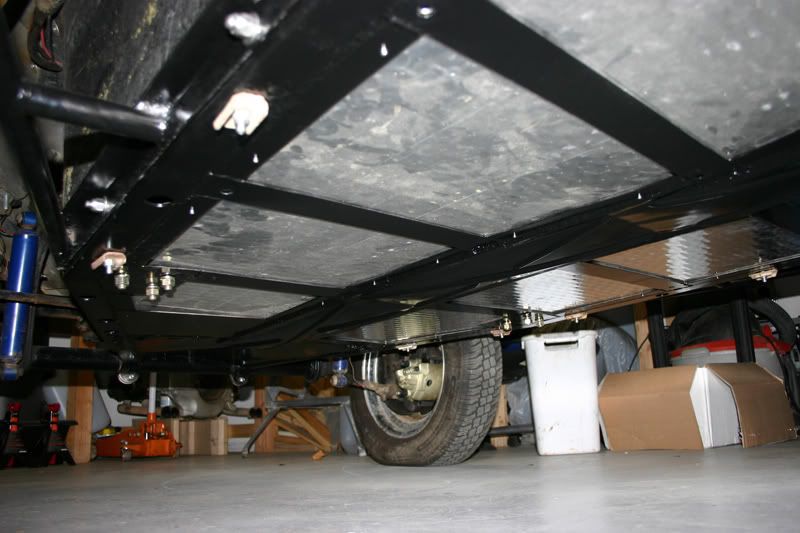 All of the bolts that are seen sticking out are to make it easier to assemble and disassemble. When I put it together for the last time, they will be recessed. You can see some of the recess holes for a body bolts on that box beam.
This whole process was a lot of work, but my main goal was to gain rigidity, the floors are secondary. It would be a lot of work to set your car up this way, as it was for me.