Thanks for the answer TINMAN.
I'll check mine to make sure they are correct.
Here are a few pics while I was out and about today after I got it running.
At the parts store picking up oil for oil change.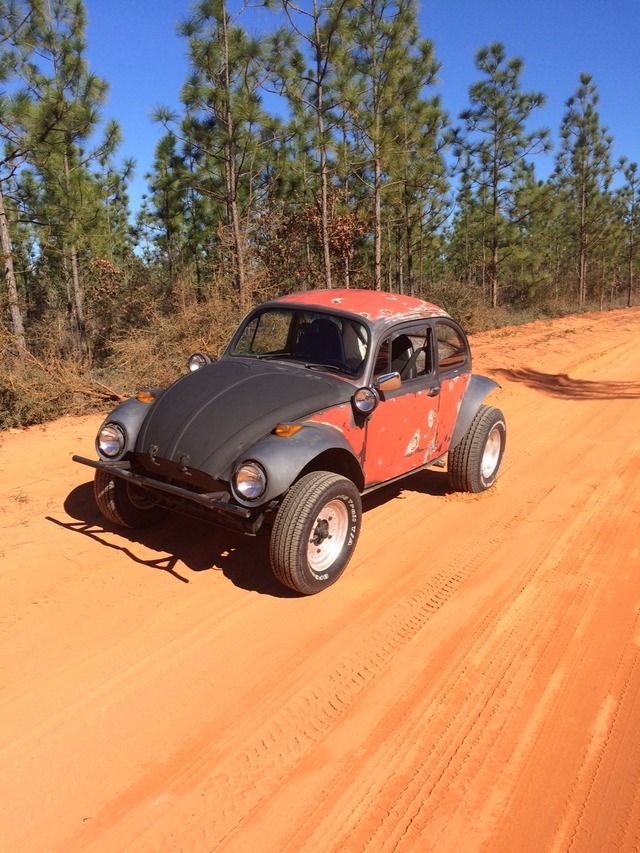 Out on a side road, really fun driving this little bug.
Now I need a name for her.
Will post more pics when I get them.