@ American Motorsports
- Were building a new custom Baja Bug for one of our customers. Check out the build, I will post pics and progress as often as I can. Or come by the shop and check it out in person. - Kacy
VW Cabriolet body mounted to a custom built 1.75" DOM tube chassis.
Honda 3.5, Bus and Mendeola trans mounts for future swap.
930 C.V. Gear One hubs , 4x5 arms rear , (front arms tba), CNC pedals , Fuel Safe, Fortin P.S. and shifter.
More info coming as we get the car together and purchase the rest of the parts. Enjoy!
[img]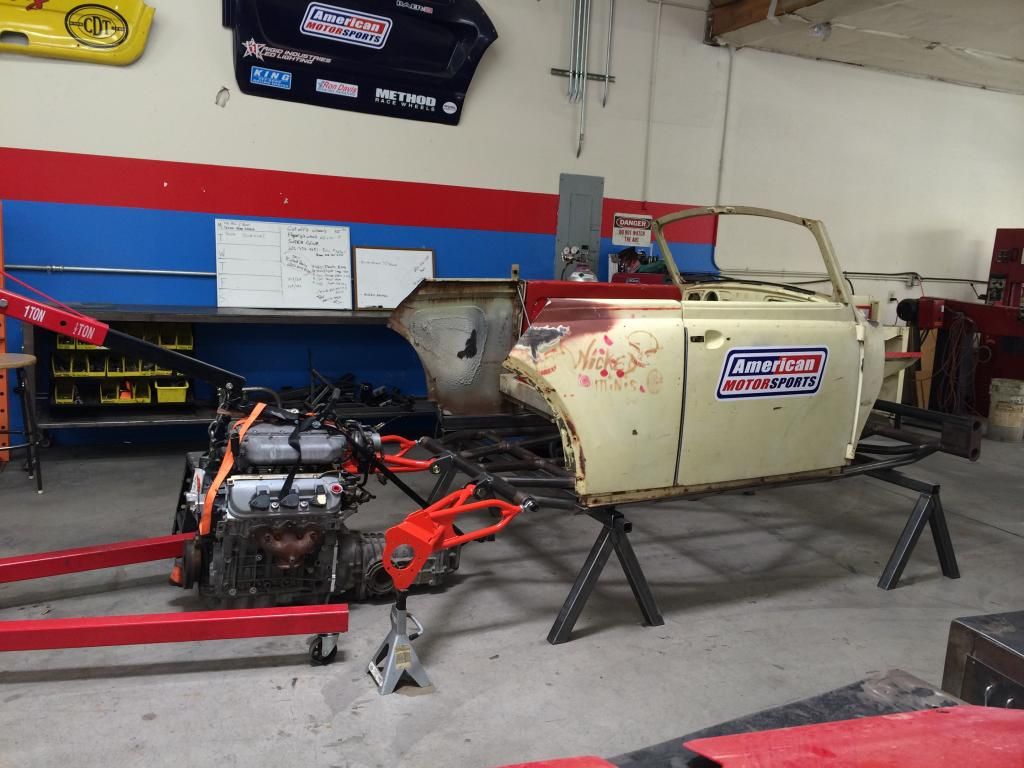 [/img]
[img]
[/img]