Hello everyone.
I've been a long time viewer of this site and have finally decide to post an introduction. My first car was a 74 super beetle that I had a ton of fun with, but I always wanted a Baja so I ended up selling it and just got a Baja last Sept.
It is a 64 that has been converted to 12volt according to the guy I bought it from. The guy recently put in a new 1600 dp engine in it.
Now a little about me is that I have Zero experience working on cars so I'm learning what I can well playing around with this.
The issues I have run into with this bug and would like some help on are:
-It will start just fine but after it warms up it dies.
-Also the battery seams to die after a few days of sitting. I am not sure if this is a bad battery or bad wiring or something else.
-I need to replace one section of the pan. (behind passenger seat) there is a big hole that goes clear through and is a danger if someone steps on it back there.
-When my steering wheel is centered my driver side wheel is straight but the passenger side is turned to the right just a little bit. (hoping this is a easy fix)
Stuff I'm looking to do and need advice on how to do them and what parts I need/ where to find them.
-Side mirrors (where to find good ones)
-Better lights to use as headlights where I now have lights mounted
-Dual carb setup (what parts are needed other then the kit itself and a good recommended kit)
-Eventually I would like to switch to a IRS and don't know exactly the best way to convert it for cheep
Ok now onto the part everyone wants to see. The Pictures!! I will save most of them for a "build thread" but here are a few.
When I first bought it.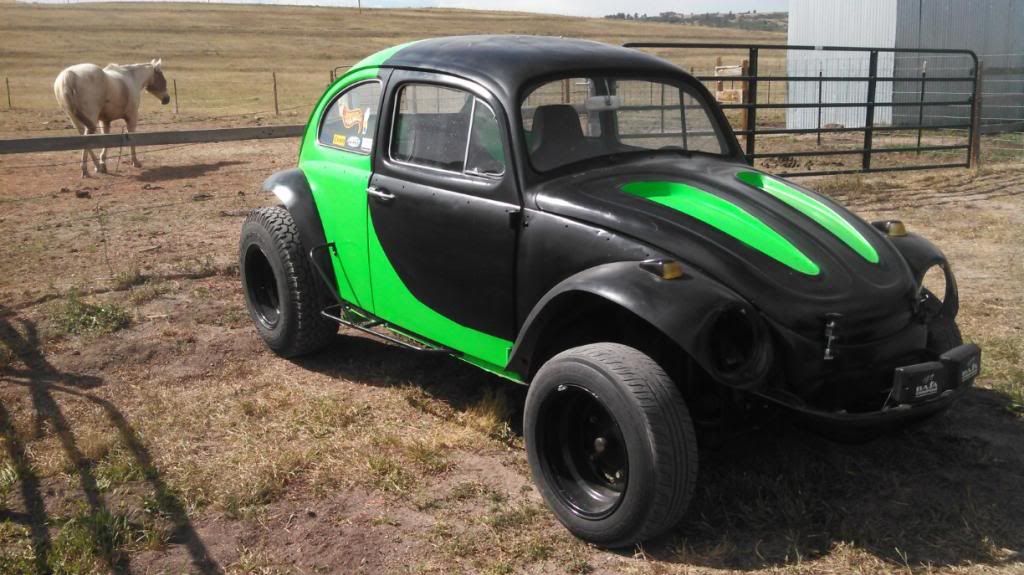 How it looks now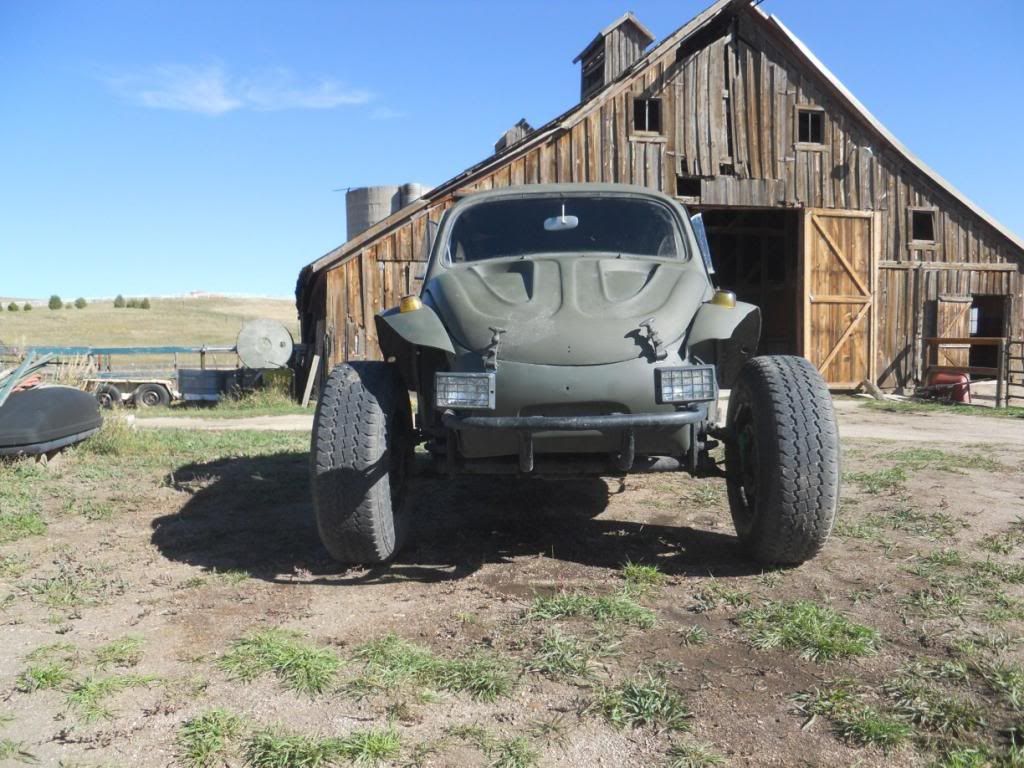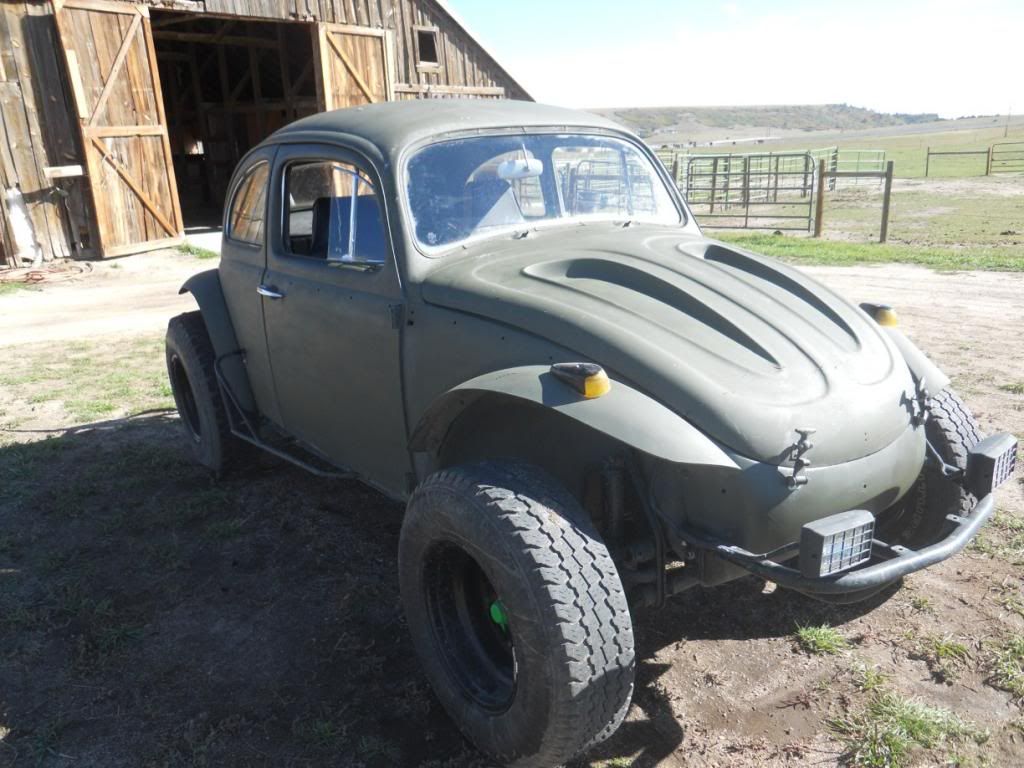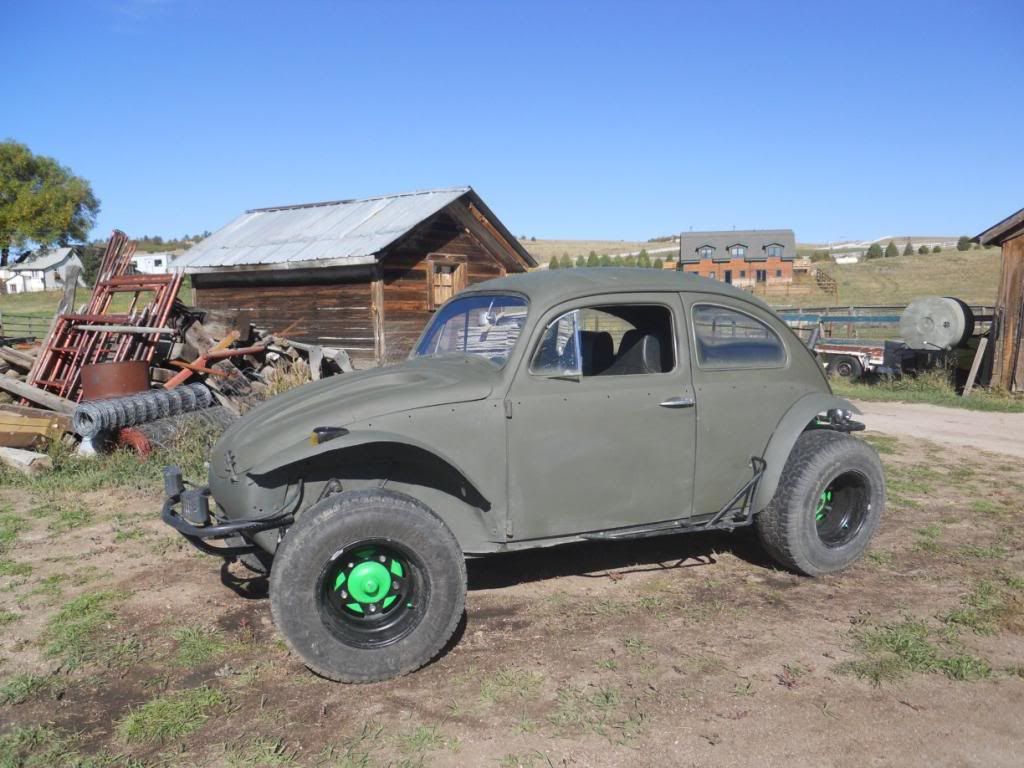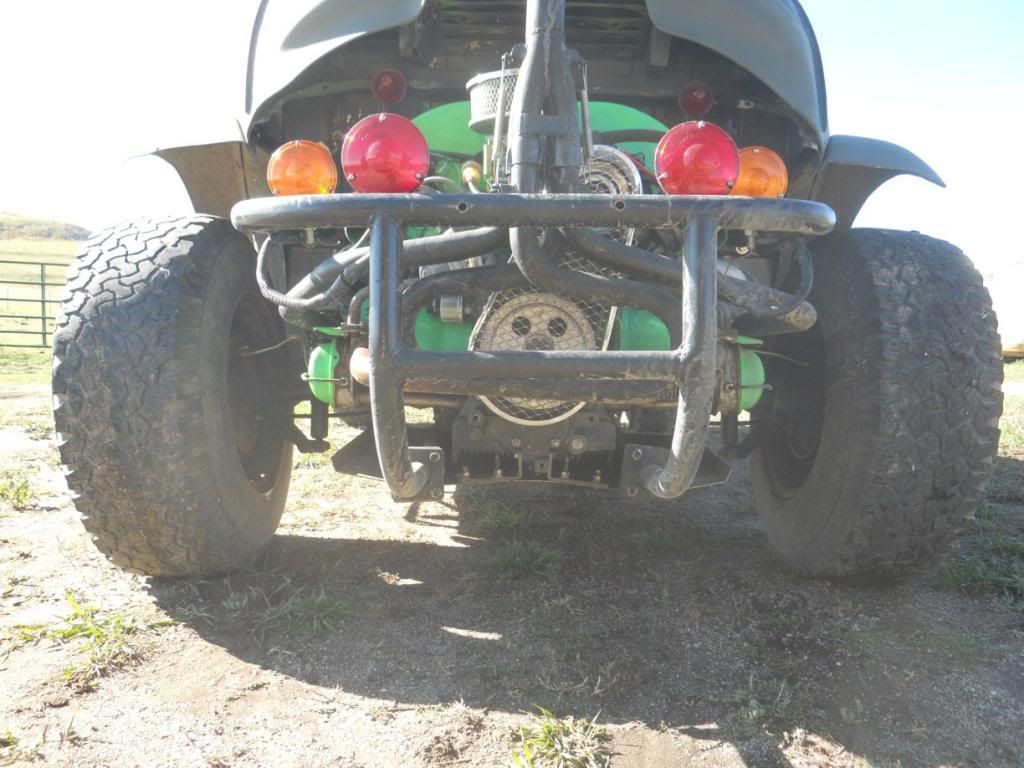 Thank you for taking a look and for any advice that is given to me