Hi,
Don't know what the protocol is on the forum, but I figured I might as well introduce myself.
Mesa, Arizona guy, middle age and fat. Thought I was new to the site, but I see I have an Avatar and user name from long ago, so maybe this is a "re-introduction" Had a sand rail for a long time, picture of the old car is attached. Also into shooting. Here are some pics to let you know where I have been.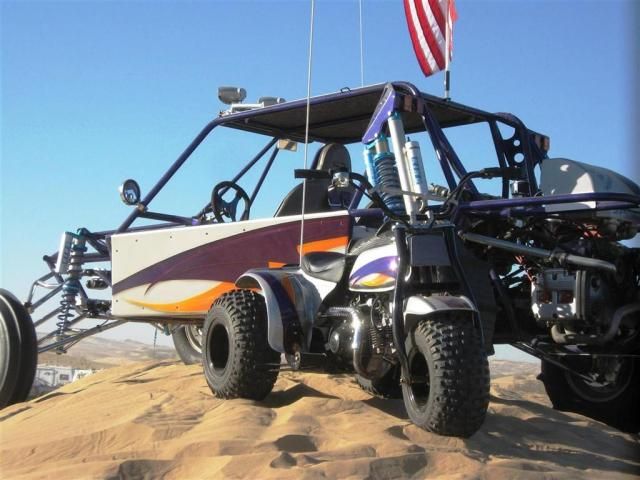 Now, what brings me back? Well, recently sold the sand car for a "Tri Sport" car. IE: Sand, dirt and street. We had chased the car in 2010 and were not able to make the deal. Car came back up for sale recently and it all worked out this go around.
So here she sits. Titled as 1966 Volkswagen. Super Beetle Body on 1.5" tube frame with Honda motor. Fully functioning vert and 100% street legal with wiper blades, turn signals, fuel gauge, even the doors lock. Electric PS, car to car intercom and GPS. Triple bypass and 20" on all four corners. Will likely be upgrading the tranny in the very near future from its current three rib to a 091 by McMullian. Very wide - 90" as it is sits in the garage and I have to strap it with rollers to load it.
Car gets more attention than a drunk stripper at a prison camp.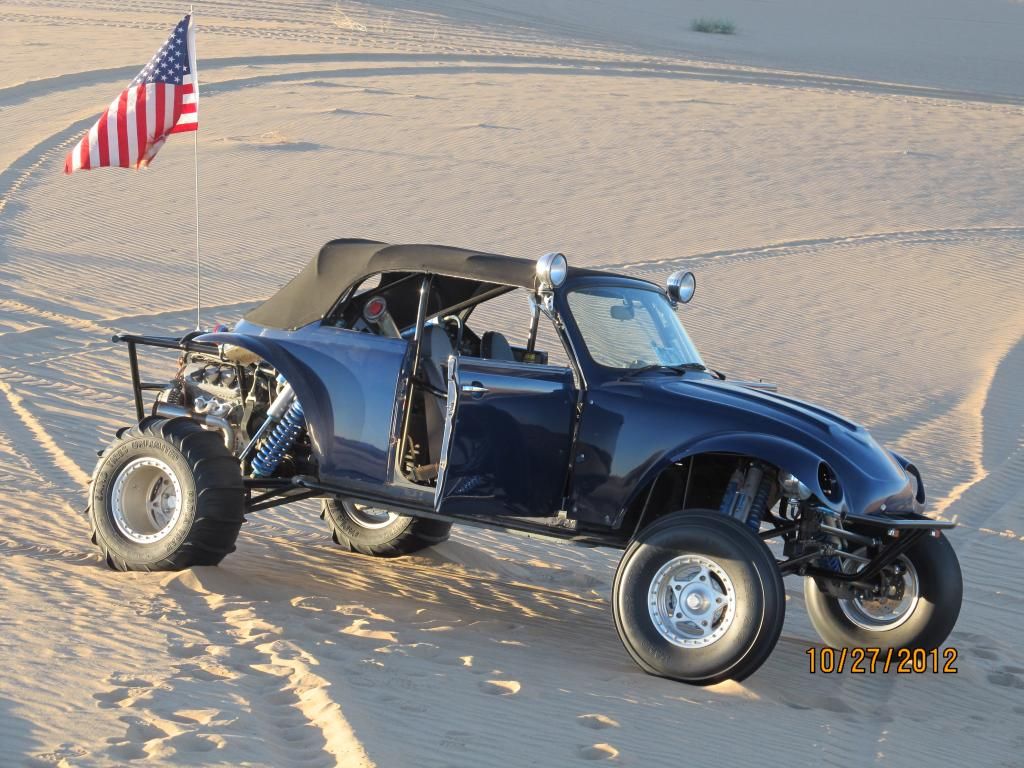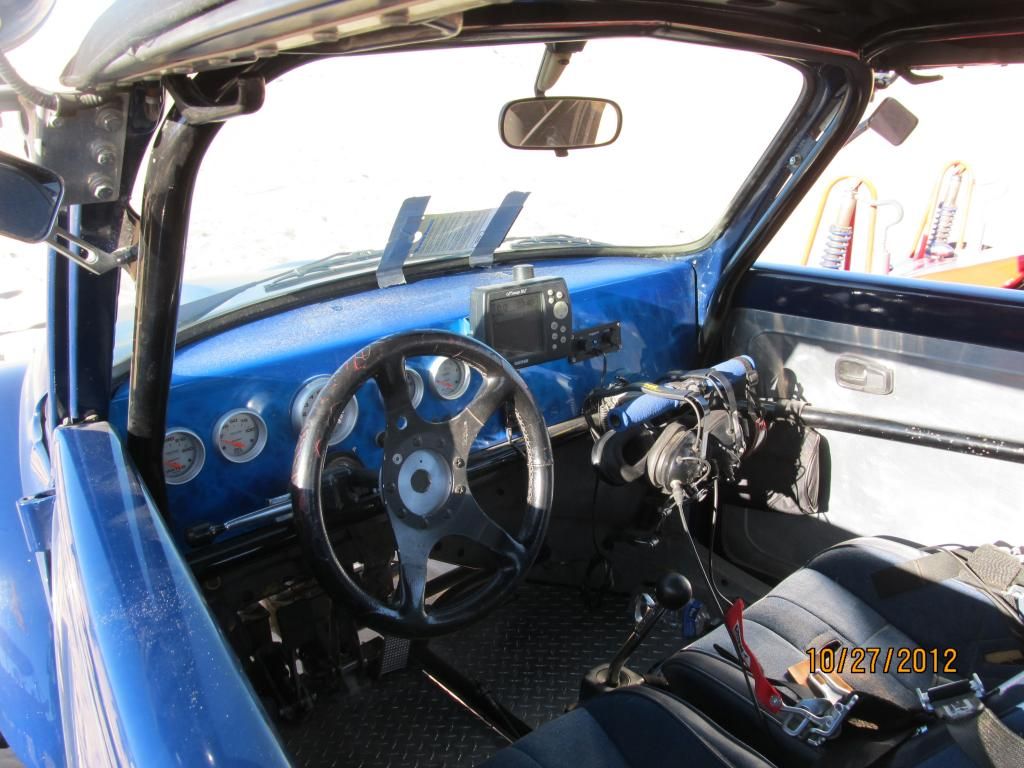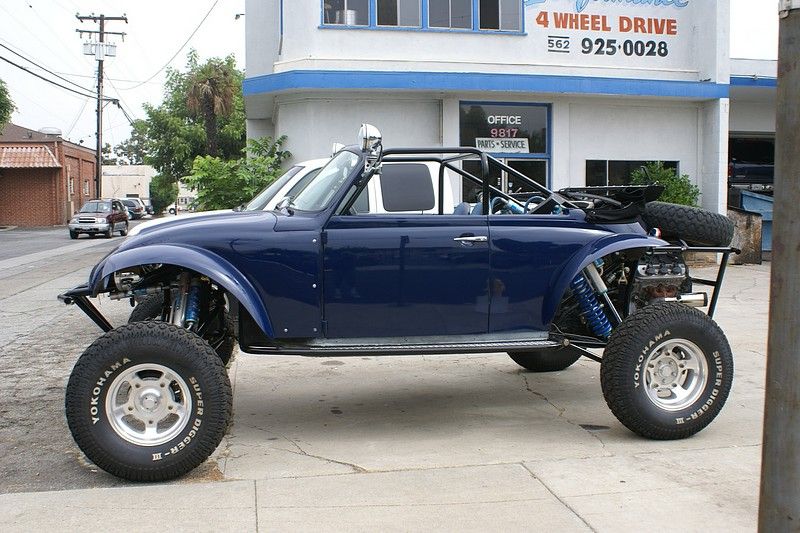 And yes it is 100% Street Legal.
The Mrs. and I are very excited about the new car and new adventures.
Thanks in advance for all you folks are going to teach me and for letting me be part of your web world.
Jeffrey aka Yummi
(The "yummi" is a long story but is has to do with bbq'd critters – cause they are well – yummi!)