Looks like a nice Baja.
Your biggest issue will be that you have a Swing Axle rear end
but a bonus is that you have a Link Pin front end.
The Swing Axles tend to be a little twitchy When offroading
but you can get used to it and just compensate for it.
This is due to the fact that when you raise the rear end the tires
will "Toe Out" like this \ / Hard to tell but it looks like yours is sitting
at its stock height. Wont be much of a problem until you want bigger
tires then youll have to raise that rear to keep your rear fenders from being trashed plus youll want the extra ground clearance.
Here is my old 68 Which had swing axle also.
This was raised one notch which is about as far as you want to go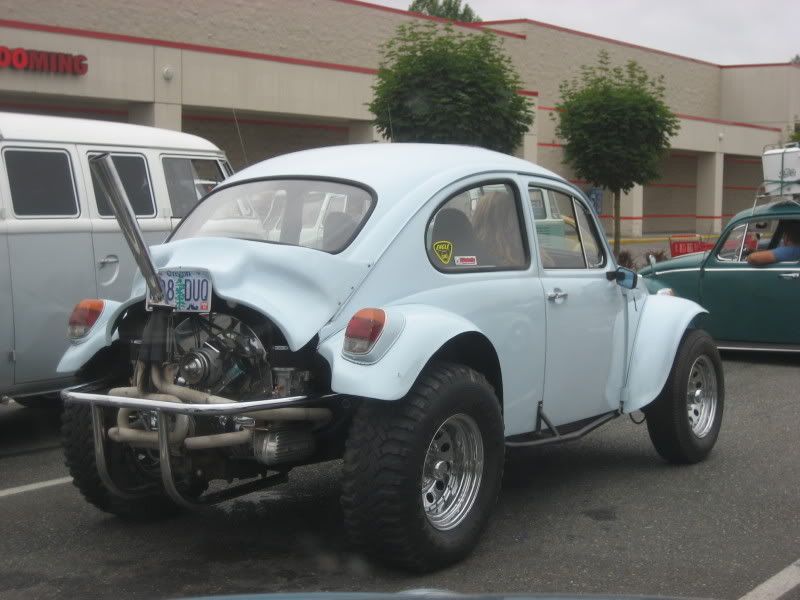 You can swap that rear to IRS which would give you the best of both worlds. Its not a Super hard swap but is time consuming and you have to weld some adapters in. An IRS rear setup runs about $100 - you will need the trans also which is usually 100 to $150. Just do a serach on here
for Swing to IRS and youll find what is involved.