Hey all!
Love this site - Ive been a lurker now for quite some time.
Thought I would finally say something.
Ive been into Bajas for about 12 years now.
Owned 4 so far.
68, two 69's and a 72
Currently picking up a 70 Vert to turn into a Baja Vert.
My brother in law orginally turned me onto Bajas.
I had never even driven a bug before and was just in Aw the first time
he took me off road. I was giggling like a red headed step child who just
found a pot of gold under his bed.
That was 12 years ago and have always had one since.
Also working on a 69 Volksrod.
Just sold my 67 standard so I could concentrate more on these two cars.
I'm def one of those that could care less if a VW is original.
Ive had more than a few chances to buy unmolested orginal VW's
and have always passed on them for the less than pretty old baja
hulk sitting out back just waiting to be put through its paces again.
Here are some pics of the current projects.
I turned the 69 baja I had been working on into a Volksrod
so now picking up a Vert htis fri to transfer all the baja pieces onto.
I really want to concentrate more on suspension on this one and
will be attempting a 4" widened beam to match the 10" wide rear rims.
This is what it looked like when I drug it home.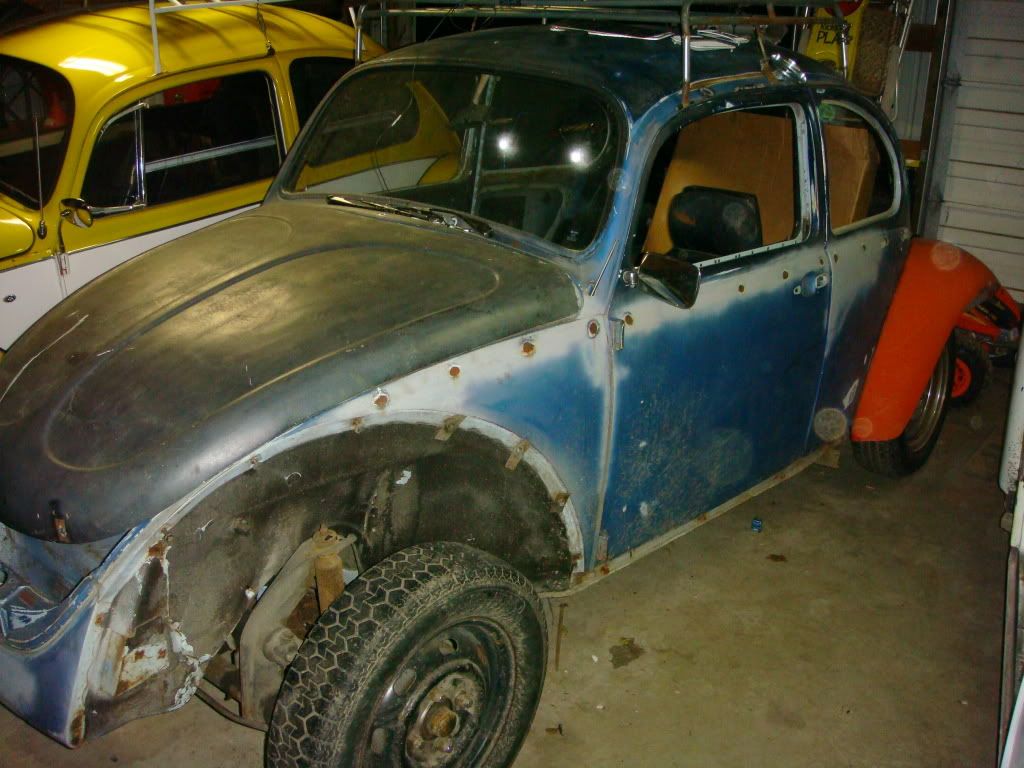 Then turned it into this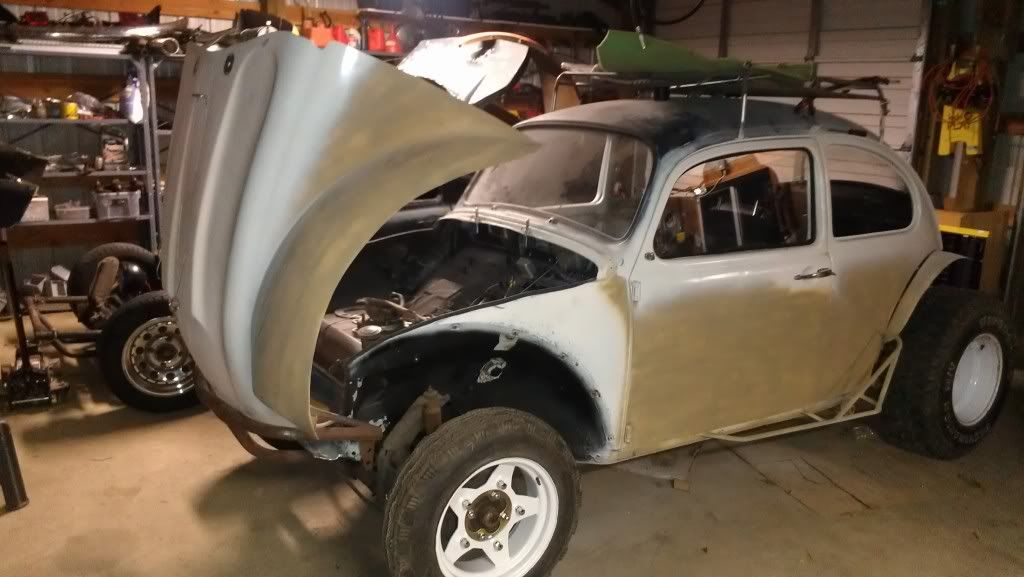 Now this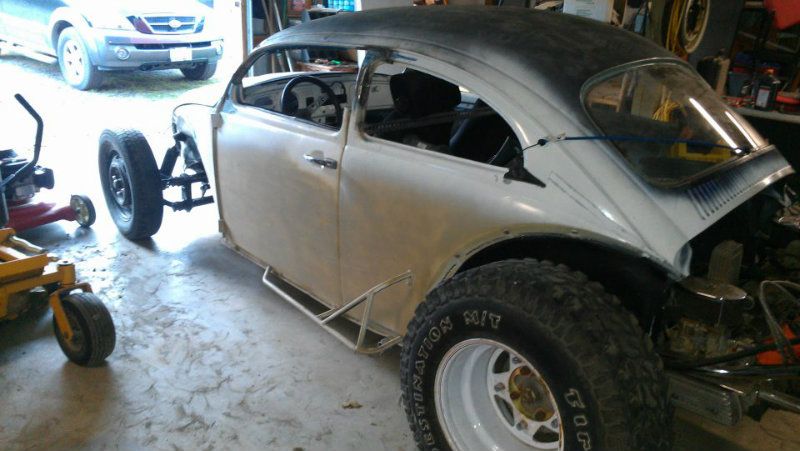 Have all the parts ready to transfer to the Vert now
6 point roll cage
One piece front end
Wheels / 31" tires
dual Bumpers
Side bars