Hey everyone,!
Hows it going?
As many of you guys know, I sold my baja, and got into the world of mustangs. I bought a 99 w/ 60k on her comepletely stock and started to have some fun.
Well, My uncle, who many of you know is a big part of my car life as well has an 99 cobra, fully built T56, fully forged 03 cobra terminator swap( AC condensor all the way to the gas tank is from a crashed terminator.) with the Kenne Bell 2.8 making about 600 to the wheels on the daily tune.
On to the point, after a night of crazy fun at the Cruise on Central this weekend, while our group was cruising together mking one last trip down, we got all got on it pretty good from a light, I see him pull a few car lengths with my other uncle in his ws6, when all H*ll let loose. The pressure plate in the clutch grenaded taking out the input shaft, bell housing, wire harness, the rest of the clutch, and the back of the block. Along with shooting pieces through the floor board like it was butter, blew the gas pedal off the pedal assembly and bent all the pedals. took out the exhaust,as well. It also broke 4 f the 6 spots on the block where the trans bolts up. Looks like we get to pull the motor out of this thing this weekend, to pull the trans all we did was disconnect the drive shaft, and unbolt the trans crossmember.
Overall, It's going to cost about 5.5k to get it all back together, but she'll be coming back bigger, badder, stronger, and thankfully no one was hurt. It was pretty scary to see the entire car light up like a top fuel funny car, and blow chunks and just hammeer the rev limiter knowing my family was inside. We are going to make a custom under carrage scatter shield thatcover thes entire drive line from front of trans all the way back to the drive shaft loop.
Here are some carnage Pics: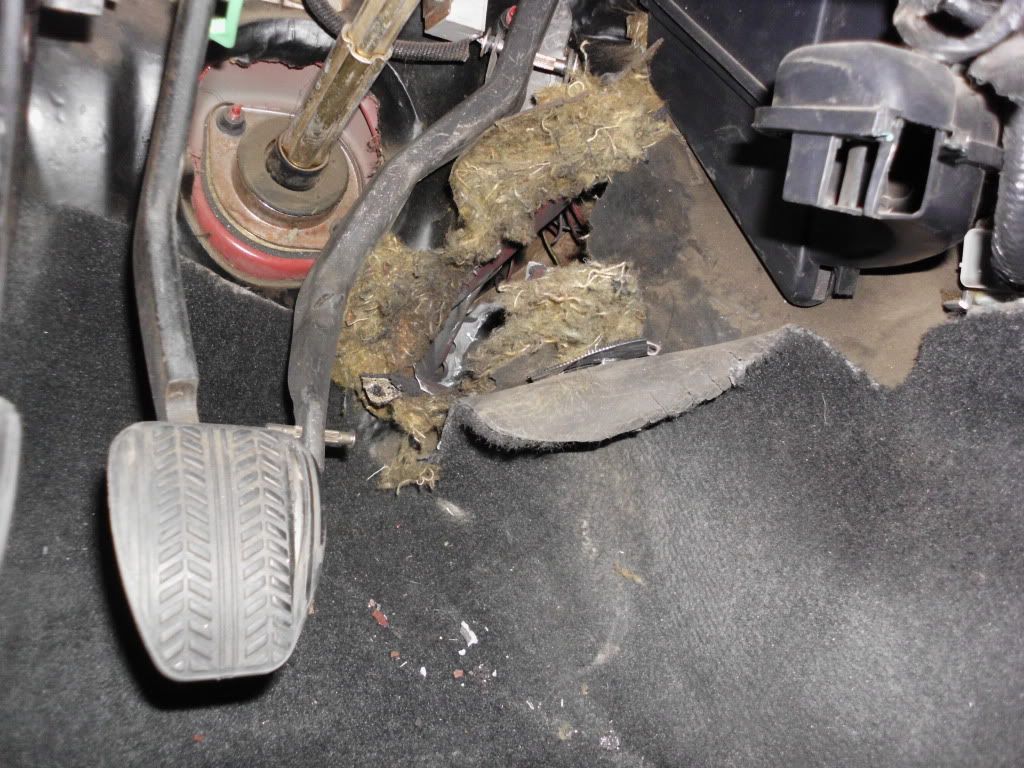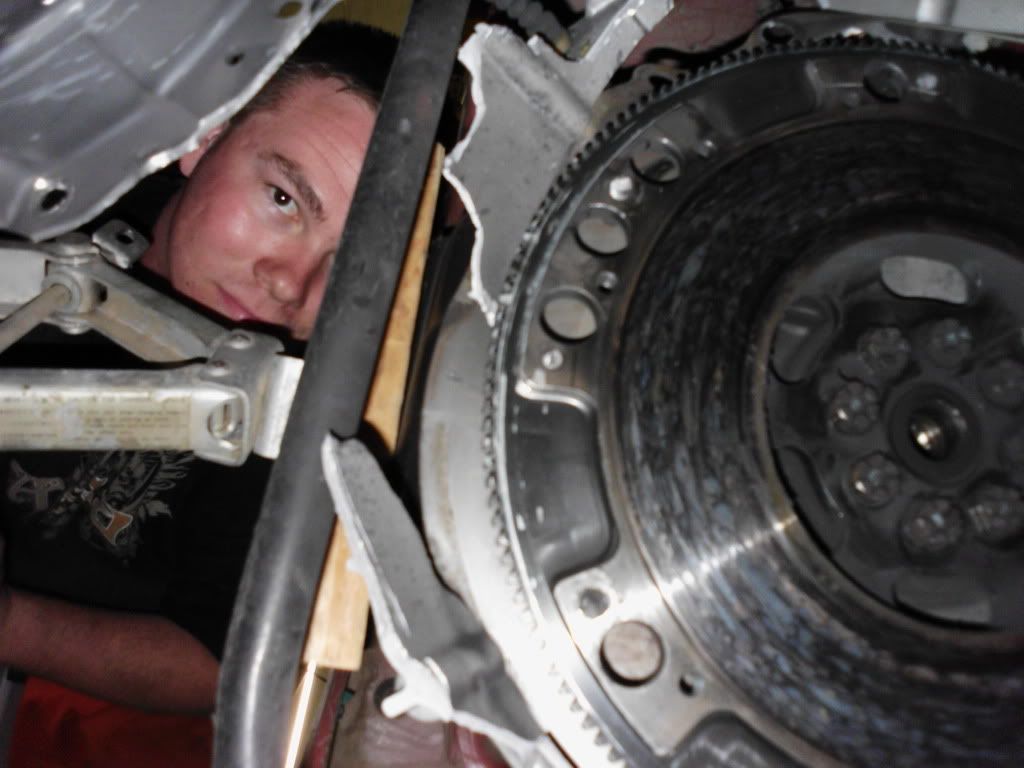 Figured you guys could admire, enjoy, and sykmpathize sense we are ultimately all just gear heads. and I wanted to say hi and let you all know I'm lurking aroun the vw world still every chance I get.