Hi, I'm a bald 31 year old with a big beard - some people have said I look like a cross between Jamie Hyneman from Mythbusters and Billy Gibbons from ZZ Top.
I might be new to this forum but some of you might remember me from my old website The British Baja Bug Garage in the late 90's/early 00's.
I still have the same Baja Bug although due to various things like moving house, getting married, becoming a Father etc etc over the last 10 years have hindered the progress somewhat.
EDIT- Here's a pic of my Baja from back in the day of The British Baja Bug Garage: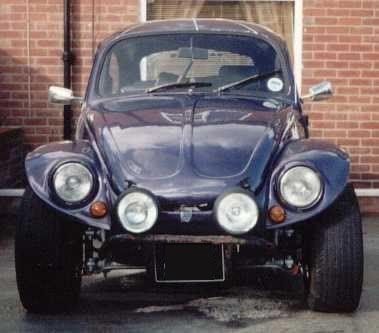 (I remember being informed by email several times what purple cars mean in the US! I don't care, I'm comfortable!
)