Hi all!
I have been lurking for about a year. I grew up in Mesa so it was cool to find this site. I figured I would post what I have going. It is a 1967. A little rusty (only on the pan, the body is fine). It has been in the garage in this condition for the last 3.5 years. When I got it, the seats were bolted to a stack of 2x4's which were screwed to the pan with wood screws. Here is what has done so far. I started taking it apart before I thought about taking pictures.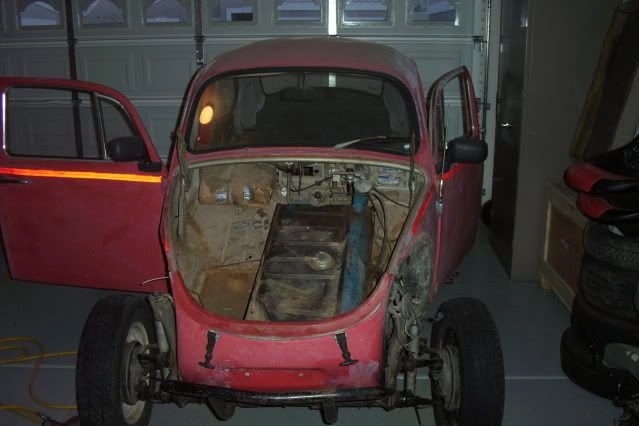 It is a mess.
Are these '67 doors?
Body off.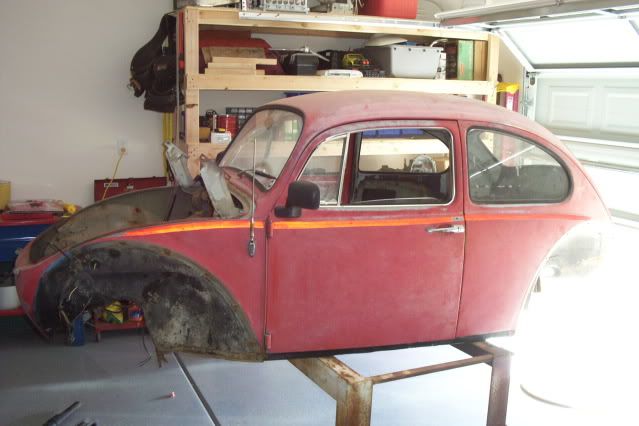 Pan halves cut off.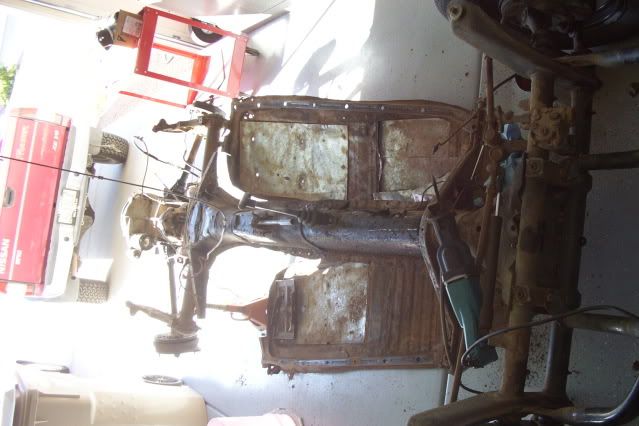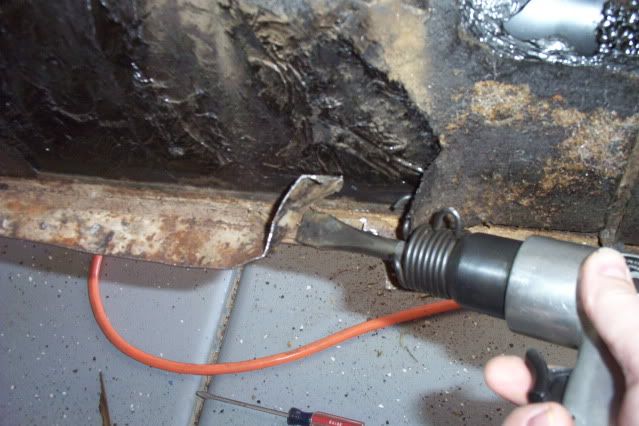 A little rust.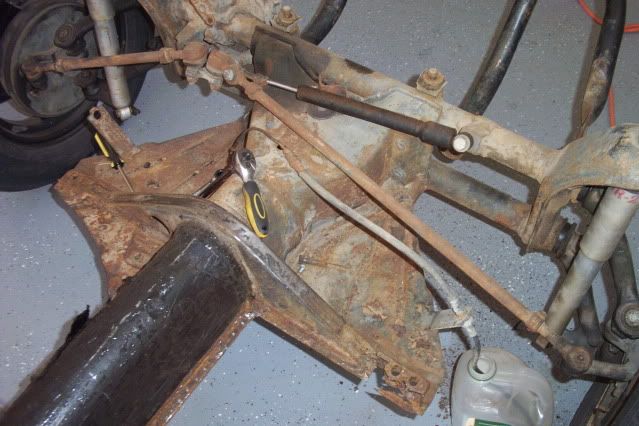 Looking in the tunnel from the front cover. The fuel line is broke, and someone cut a great big hole into the tunnel from the bottom of the pan.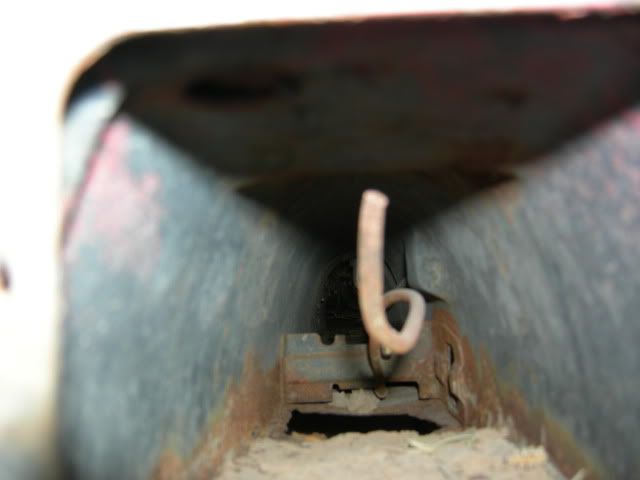 Needs IRS.
The guy said it was a 1776 (We shall see).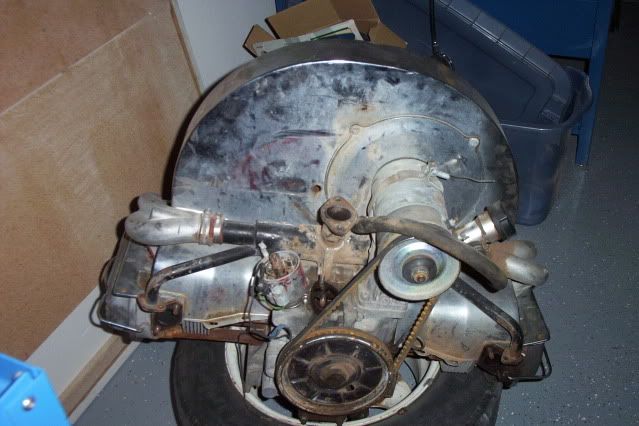 Anyway, that is about it for now. Thanks for all the good info on this site. It has come in handy.
Oh yeah, the best part.
This was on it when I bought it.