So the wife and I headed back to OBX (that's the Outer Banks in NC) last weekend for a belated anniversary trip, with the Baja of course!
We usually join up with the in-laws there yearly for a week of lots of fun in the sun. Unfortunately on this particular trip the sun was hard to find. This trip was trip #2 this year for us and it was just the wife, poodle, Baja and I.
Here's the first day out on the beach.
Not to bad.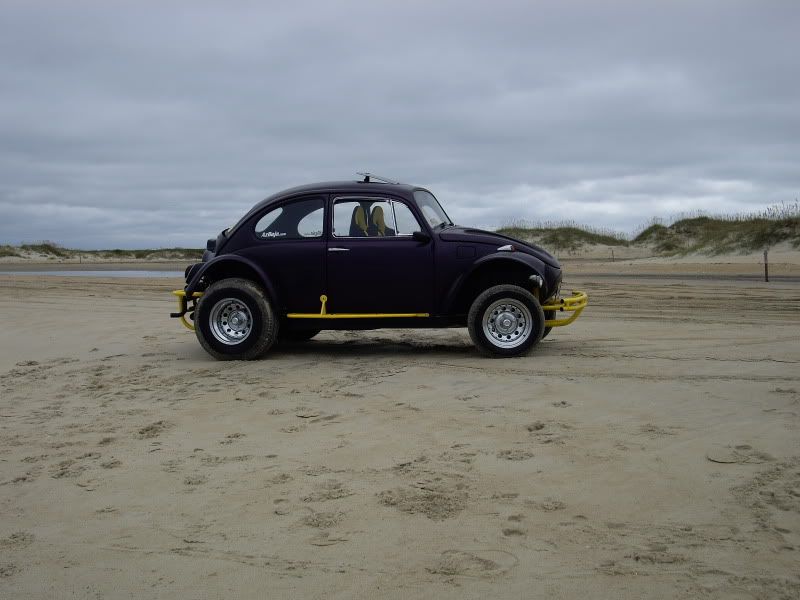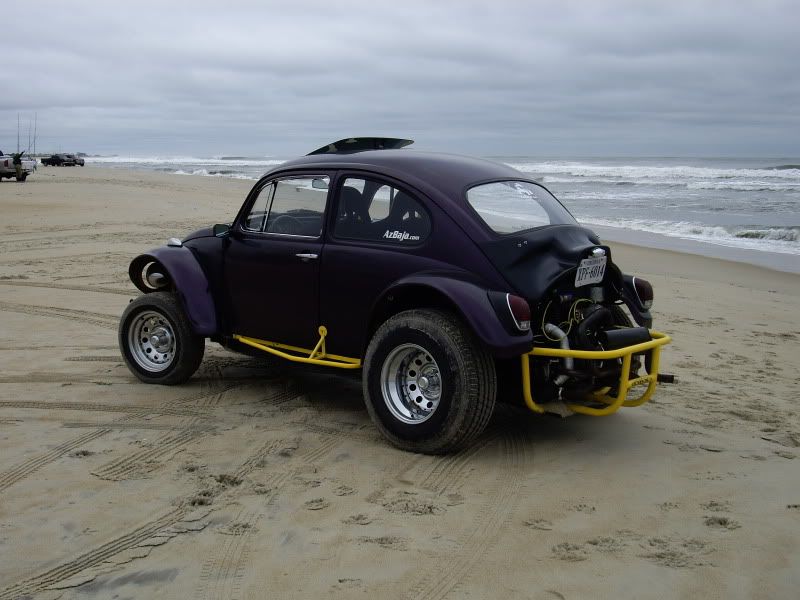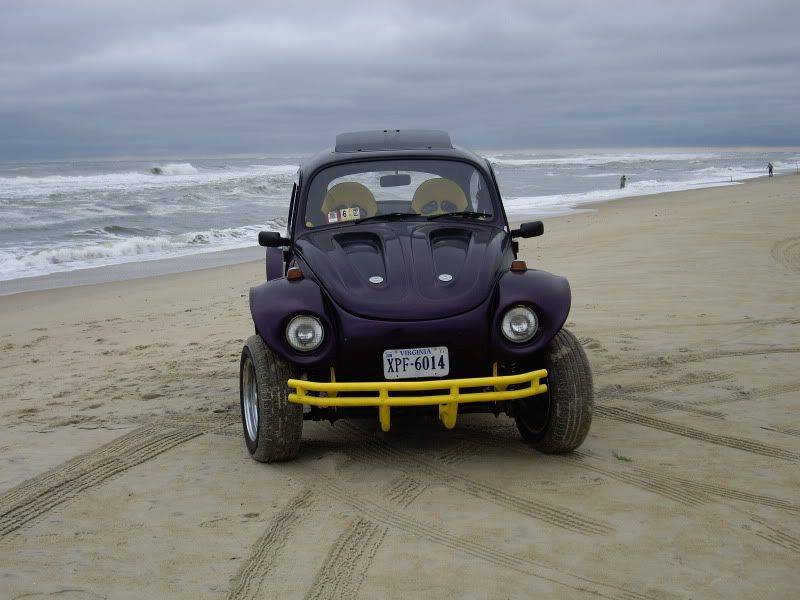 The wife, Poodle and Baja.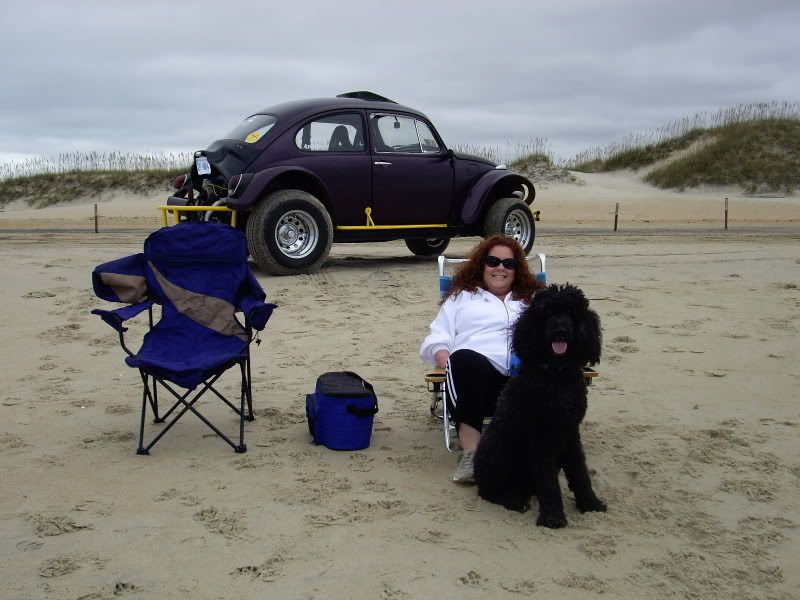 Last day before departure. Sunny but damn cold. 55' F and rather cold wind, some times gusted to 25mph. It did die down towards the afternoon.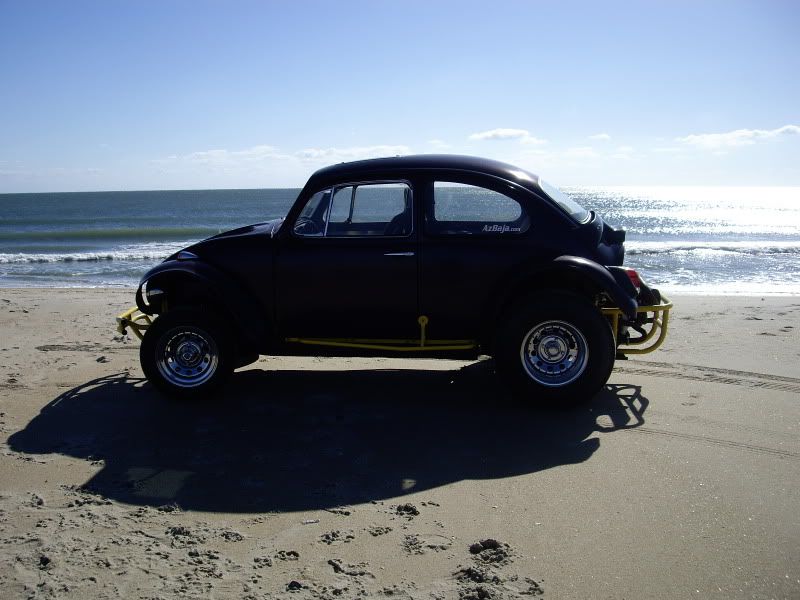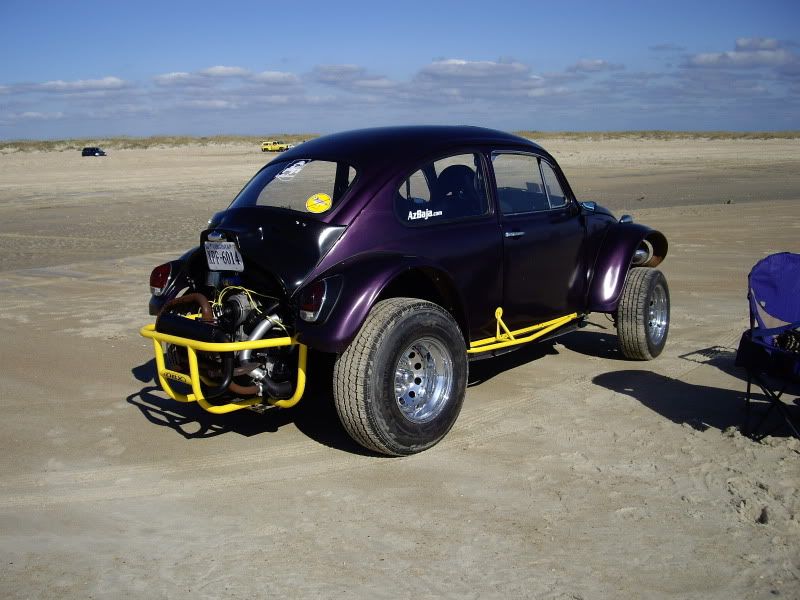 This is a testament to how cold it was. My wife and I are pretty hot natured (please, no comments
)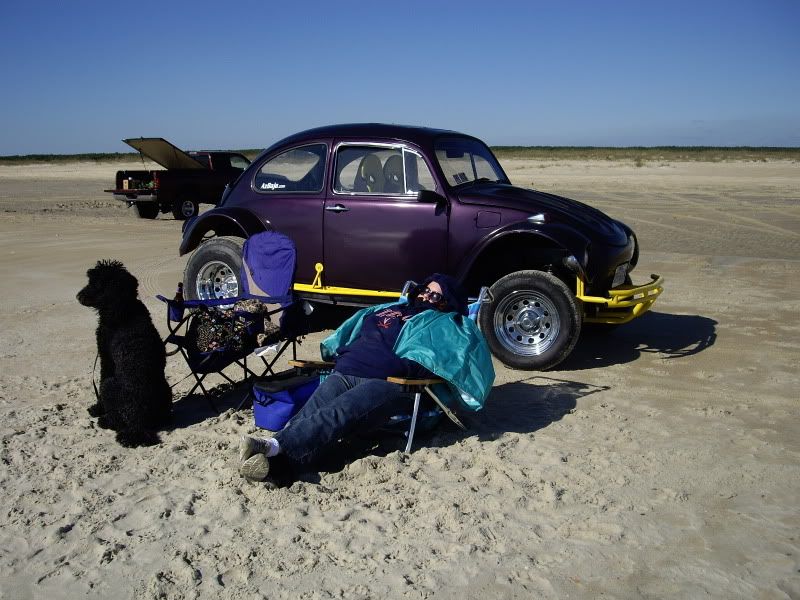 I couldn't get a good picture of the deep ruts you have to travel to get around and to smooth sand. I quickly discovered that the ruts left from trucks don't line up with a Beetle's track. Don't laugh... I did not think of this before. Nonetheless, she plowed right on.
BTW... The looks we got from all the 4x4 guys was priceless!
Some smiles but mostly looks of disbelief.
We had a day in between that was chilly and rained. So we decided to romp around a little on the beaches and pavement. We hit a few places we've never been, the beach and on road. Some of it was in search of a house the entire family could rent for next year. The rest was just for fun. The poodle loved the back. I took the seat out so he would have more room and it seemed to pay off.
On one of the beach adventures we headed out one ramp and came back on another. This one (exit ramp) unbeknownst to me had suffered from some overnight flooding. We crossed 3 fairly deep mini-ponds ( I like to call them) one of which we watched a Jeep Wrangler/CJ cross and we couldn't see the tops of the tires. The wife was a bit concerned but I decided to attempt it, afterall,I need to test boundries of the Baja. We made it through but with a little hindend puckering (
). Heard/felt the wheels spin a bit getting across that one. We took on a little water as well. Got to do some extra pan sealing I see.
Sorry to say we didn't get any pic's of that adventure. As I said it was raining and the digital camera don't like too much moisture.