... So it's not really that big of an adventure... But it was to me. I actually have this thing running and got to drive it around a bit.
WOOOO HOOOO!!!
For those of you that aren't familiar with this project, my 15 year old son and I are building a Baja Bug from a Squareback for his first car. Yes, it's not your typical lowered T3 that you'd find in this forum. Quite the contrary. Here are a couple of pictures of progress so far....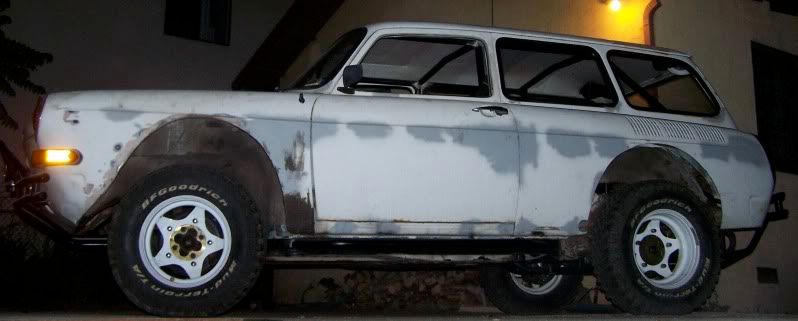 And here it is driving on the street.....
57's Squareback
I have some engine overheating problems that I hope to get through before my son has a car to drive, but his birthday is mid-July so we've got a little time.
I'm just happy to see it at least running. We've still got lots of things to do to it before it's really done.