Well I just found this site, got my baja last week, and am in the process of stipping/painting it. don't have the money for all the parts now, so I'll do the stupid labor to get it out of the way.
65 baja, with a full tube frame, ford 2.3 motor, +8 wider on the front, fox shocks for the rear on stock arms, 3 rib tranny, suspension seats, fuel cell ect.
here are some pics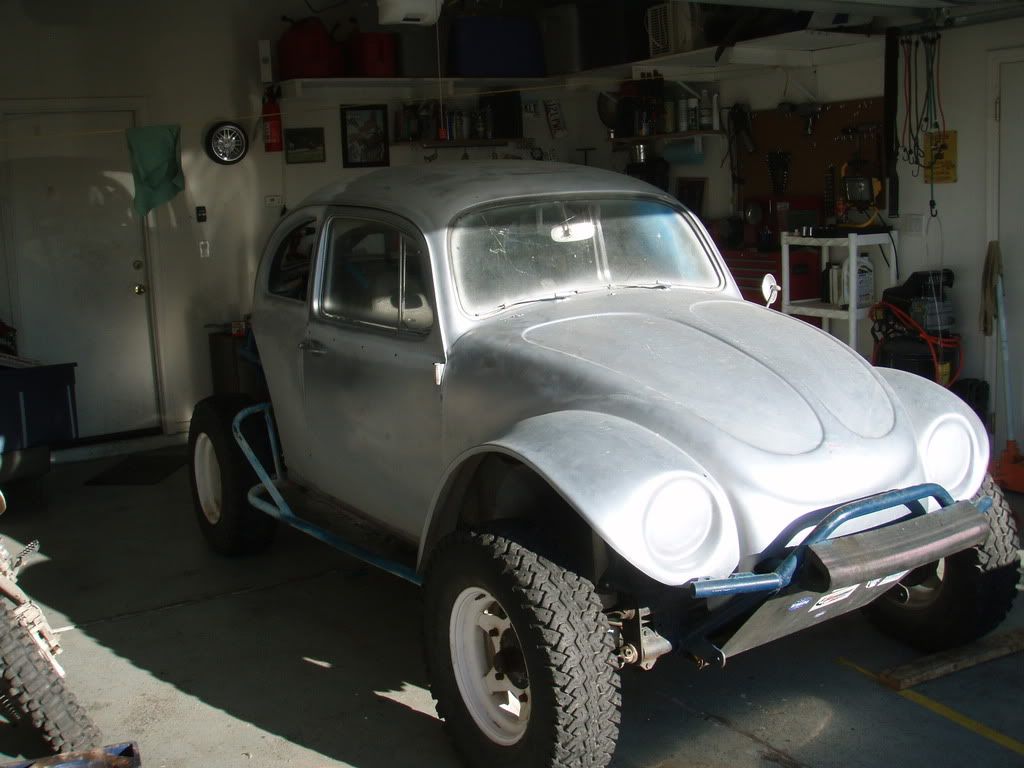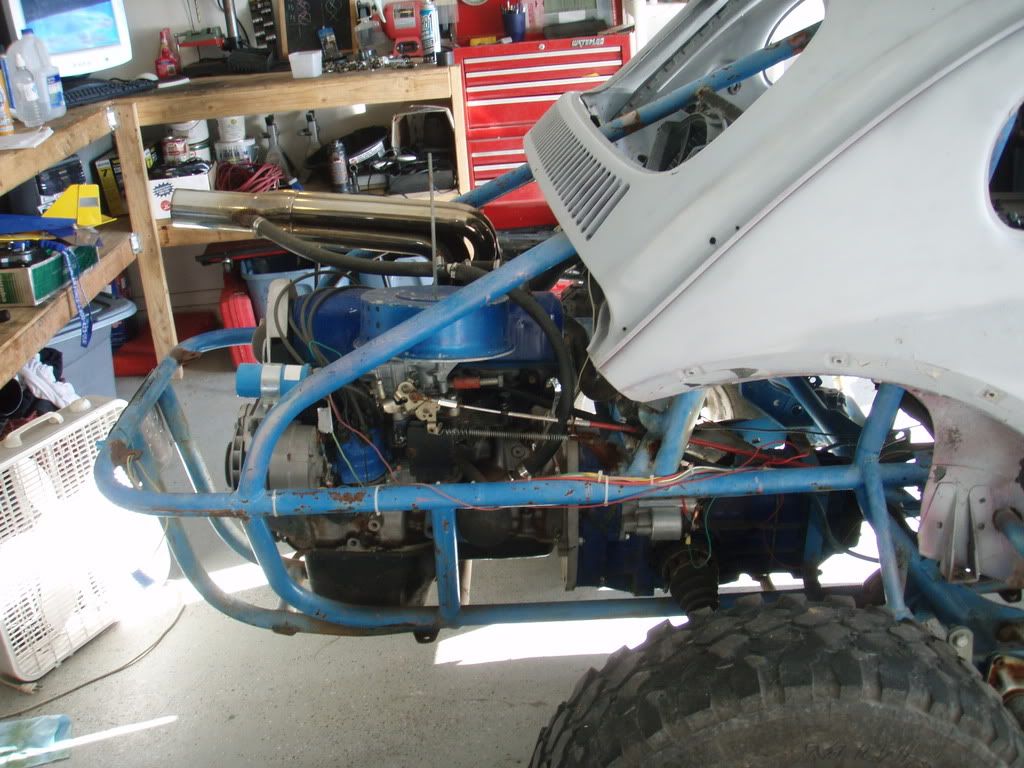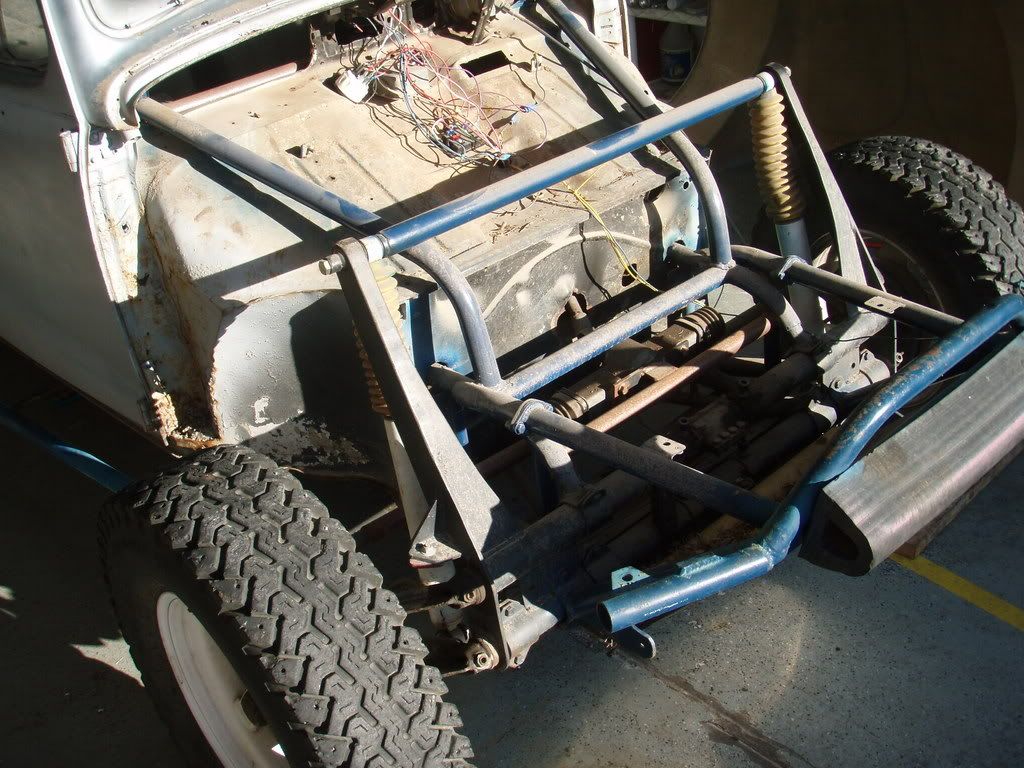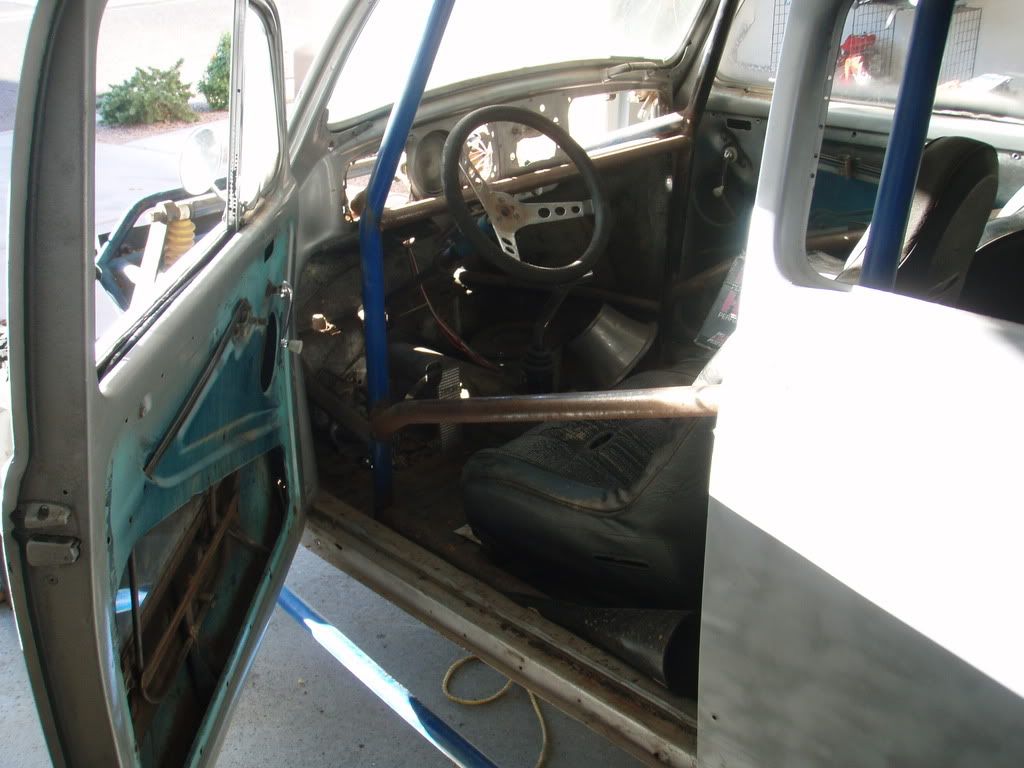 .
have most of the interior stripped, gonna pull the engine/tranny and finish stipping the interior sunday/monday probably.
I traded one ofmy dirtbikes for this, due to the loss of the cartilage in my knee
wasn't ready to give up racing dirtbikes, but still want to walk when I'm 50.
so anyone in the east mesa area bored on sunday, drop by. give me a hand, or just share a drink.
other projects to get this thing going
cage modified for 5 point harness's
relocate seat back a bit
setup mounts for fuel cell
figure out why starter won't turn motor over. (regular duty starter, but brand new, good battery, engine not siezed and no plugs in it right now.)