When I get back to AZ first thing I need to do is kill the swamp monster living in the pool.
Second: Empty out all the stuff that ended up filling my garage with when I moved there a year ago.
Third: Fix the transmission and injectors on my truck (cause I will have emptied out the garage enough to do it indoors!)
Fourth: Fix the rack and pinion on the baja. It kinda toes in even at max adjustment...
Fifth: Get the fuel tank out of the package tray area; re-position the battery; and put the seat at an angle so the kids heads aren't sticking out the back window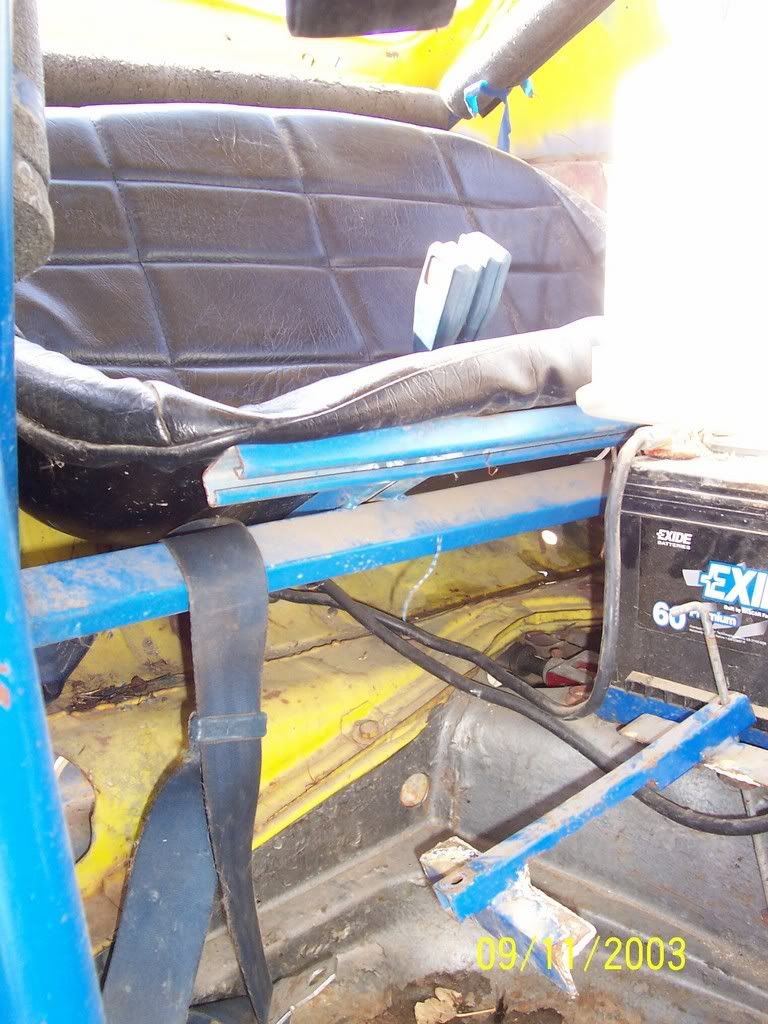 Sixth: Put IN a back window
(and side windows, and door windows...)
Oops, forgot 4.5: get tires that have TREAD!
Seventh: Make some kind of tilt mechanism for the pax side seat so the kids can get in and out now that they can't crawl in through the hole when the back window was missing....
It doesn't seem like a lot but sure is hard to find the time..