I figured I should introduce myself (and my project) before I started posting too much. Kevin pointed me here after I asked him about a part he had for sale.
I've been in AZ for four years now, originally from central coast of CA, but am here for grad school.
I got into watercooled VW's in the late 90's when I helped a friend with a motor swap into his GTi. I bought my manx poor condition in '99, it has taken a lot of work, but has only gotten better. After breaking the pan in half (and band aiding it twice) I didn't trust the car anymore until I completely rebuilt the chassis myself. Which I am finally, after three years sitting, and the last four months of steady work am nearing completion.
It originally had a poorly running 1200, which I swapped a tired 914 1.8L in soon after I bought the car with the advice of Tom Slider of STF and type4secrets fame. I then built a 914 2.0L for the car around 2001.
Enough with the talk, here are some pictures. Before: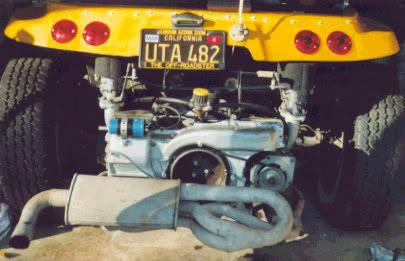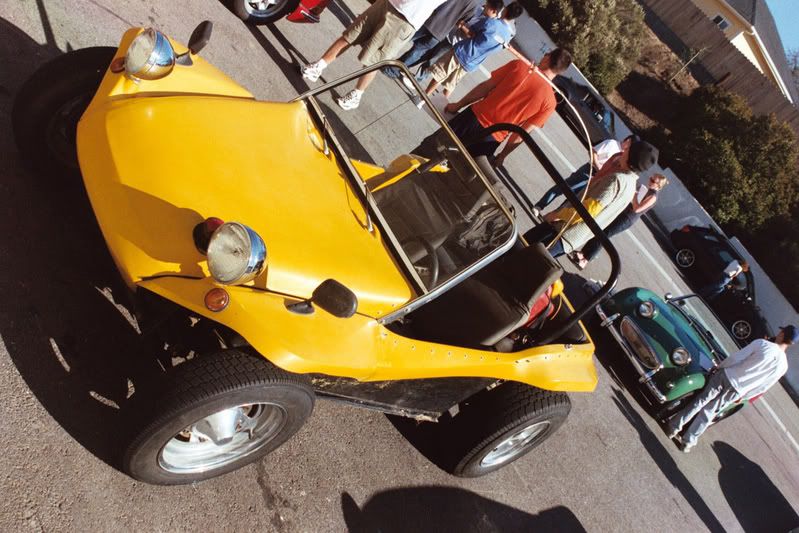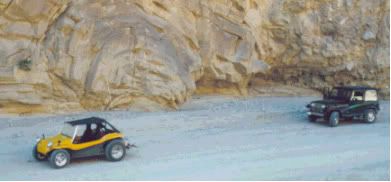 Getting started on the teardown / build: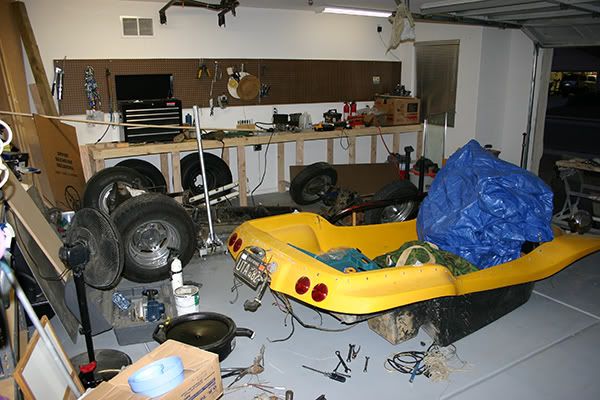 The main reason for the rebuild:
I didn't even realize the severity of this crack in the tunnel until I had it stripped down this far. It was about 2" from meeting up with another crack and making me a permanent part of the tarmac. Good timing!
Here is another, similar repair from three years ago:
It seems the more I get my hands on this car, the less VW it becomes.
I am also planning to replace the tired, old webers with a megasquirt-driven ITB setup and wideband O2. Throttle bodies are from a suzuki hayabusa. New FI setup next to weber carb: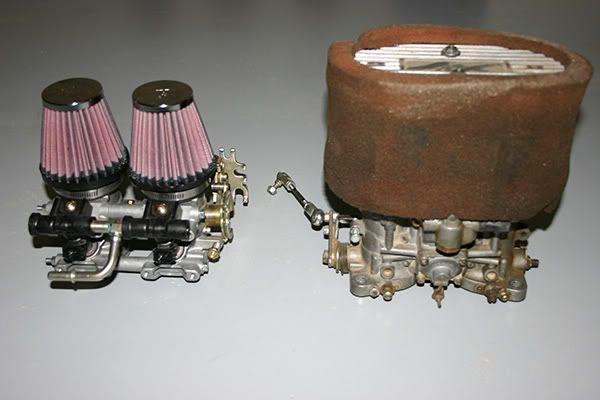 Notice, no floors yet, waiting on a little bit of steel to finish the supports, then will be able to cut the aluminum diamond-plate to size and place. (since has been completed)
Tie in to the front suspension, shouldn't break apart this time... Steering gear is OEM VW, and I wasn't sure I was going to be able to keep it with this frame design. Now that I"ve seen that it does fit, I am not so sure I want to move to the new rack which has less throw and a tighter (too tight?) ratio.
I put the steering wheel on for the fun of it, but it is really easy to move around the garage by just pushing / pulling on the wheel and steering at the same time.
I relocated the shifter further back toward the seats and placed the turning brakes nearby so that driver's hand won't have to move too far to actuate.
Just be sure to grab the right err.. correct knob.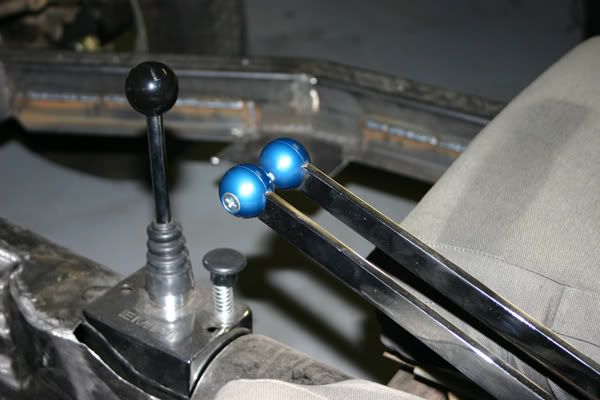 Getting some decent results out of the MIG
11" rotors rear.
11" rotors front. No more beetle brakes, this thing will now be able to stop.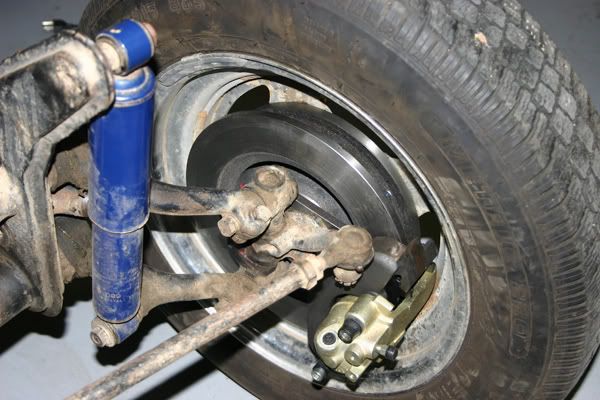 Got bored, so put the body on.
That's the original roll-hoop, will be replaced with a full cage.
No more wonky camber in the rear, HOORAY! Now landing the beast won't be quite as sketchy.
This is the 924 tachometer that will be replacing the 914 speedo.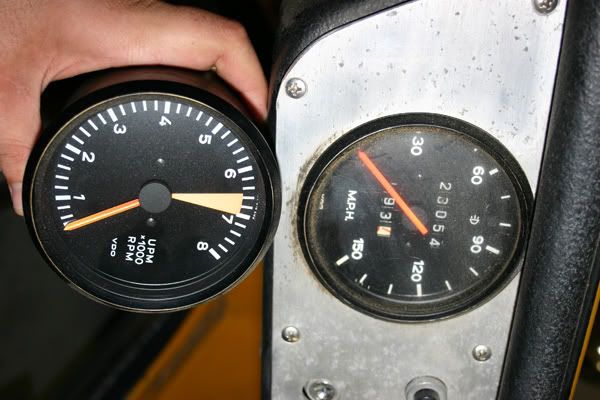 This was a bit of a surprise: 14" of clearance up front! I knew I'd built it a little higher by mounting the front axle lower, but the geometry introdcued by my agressive caster setting compunded this. Unfortunately this height will probably ruin the car's trackworthiness. That's ok though, my next project is a dedicated road car.
Likewise, 15" at the low point of the engine (exhaust pipes).
This was taken from just in front of the rear tire. With the front at full lock, you can see how much the tire leans over. This is a result of the agressive caster to try to relieve the understeer "feature" of a car with 165's up front, 275's in back, and a 25-75 weight distribution. It also has a fair bit of toe-out on the rear axle that I am going to keep for a while to see how it behaves.
The next steps are to: run brake lines and build the cage (which was supposed to be this weekend, but the tube didn't show up). Then I can go about doing the small fab work for the FI.
That's it for now. Might make it out to the bugtoberfest, but I don't think I will have the FI done by then...
Last edited by tucsontim on Mon Mar 03, 2008 02:51 AM; edited 2 time in total